Blog home
/
Commodities
/
Improved Universal Mill List Expands Partnerships, Improves Transparency in Palm Oil Industry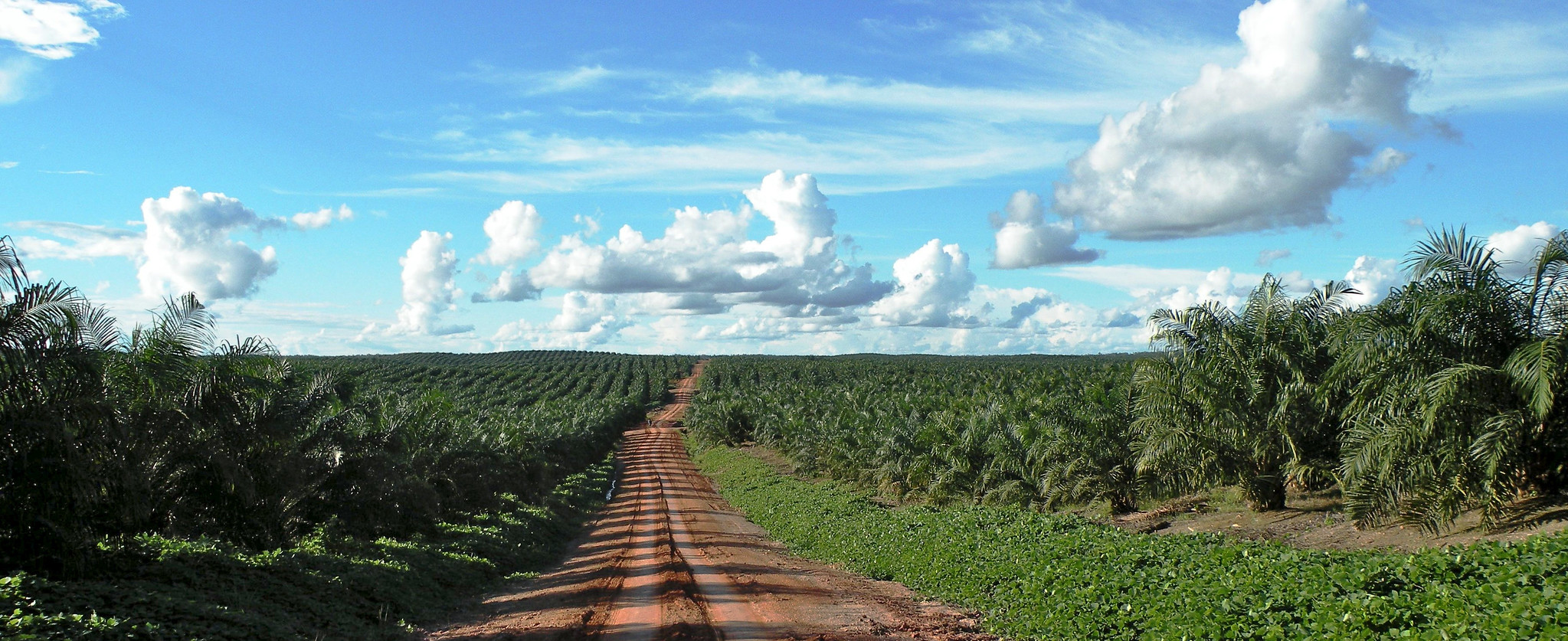 Oil palm plantation landscape in Papua, Indonesia. Photo by Agus Andrianto/CIFOR cifor.org blog.cifor.org If you use one of our photos, please credit it accordingly and let us know. You can reach us through our Flickr account or at: cifor-mediainfo@cgiar.org and m.edliadi@cgiar.org

-

Agus Andrianto/CIFOR
Posted on 
November 6, 2019
Improved Universal Mill List Expands Partnerships, Improves Transparency in Palm Oil Industry
Posted on 
November 6, 2019
Last year, when the Universal Mill List (UML) was launched on Global Forest Watch (GFW) and the Roundtable on Sustainable Palm Oil's (RSPO) PalmTrace, the palm oil industry took a step towards improved supply chain traceability and transparency. Today, the release of a newly updated version of the UML represents another leap forward, further aligning the industry around a comprehensive, common dataset.
This new version of the UML is the combined effort of eleven major organizations working on supply chain transparency, as well data contributions and input from dozens of companies across the palm oil supply chain, RSPO and FoodReg. In a renewed effort to improve the coverage and accuracy of palm oil mills data new contributors from Trase, Earthworm Foundation, Auriga, CIFOR, Transitions, the University of California Santa Barbara and the University of Hawaii joined forces with the initial UML developers WRI, Rainforest Alliance, Proforest and Daemeter to produce this updated version of the dataset.
This long list of partners represents a more coordinated approach to the unified dataset. UML partners contributed data that each organization compiled individually over years collecting and refining mill information. The wider collaboration and increased standardization achieved with this new version of the UML ensures greater credibility and more buy-in from the industry at large.
Companies that buy palm oil commonly have large and complex supply chains that make tracing oil back to exact point of origin a challenging task. Mill location and ownership provide an estimate of where oil palm is being grown and who is responsible for the production of oil in that area— a starting point for a company trying to assess risks like deforestation in their supply chain.
The updated dataset has improved in both accuracy and comprehensiveness. The updated UML now features a total of 1,875 verified mill locations in 27 countries. The descriptive information for each mill now uses standardized naming conventions for mill, company and group names.  In addition to the data submitted by companies, Trase has also verified company and group names using official government records and industry reports for mills in Indonesia. For mills outside of Indonesia, company and group names have been updated with information from the environmental non-profit, Earthworm Foundation. 
Each mill location has been verified with high resolution imagery and assigned a unique "universal ID", which can be used to easily identify and cross-reference mills across various platforms where the dataset will be available. In addition to improving compatibility and cross-referencing across platforms, the UML is also designed to be adopted directly by companies in their own monitoring and reporting efforts.
Just within the last few years, companies have adopted the common practice of publishing their supplier mill lists in the public domain, but much of this information is inconsistent between sources which hinders follow-up efforts.  The new UML reduces these discrepancies by providing a single, verified reference for palm oil mills.
The UML is publicly available and will be accessible across a number of platforms including GFW and GFW Pro, RSPO PalmTrace, the Papua Atlas and the Borneo Atlas, Starling, as well as trase.earth— Trase's first mapping platform for Indonesian palm oil exports, connecting producing districts to mills, refineries and individual export shipments. The dataset can be downloaded directly from GFW's Open Data Portal as well as Trase's new logistics tracker. As more companies and organizations take up the dataset as their go-to reference, the UML will continue to improve in accuracy and scope, leading us closer to truly sustainable supply chains.
---
---