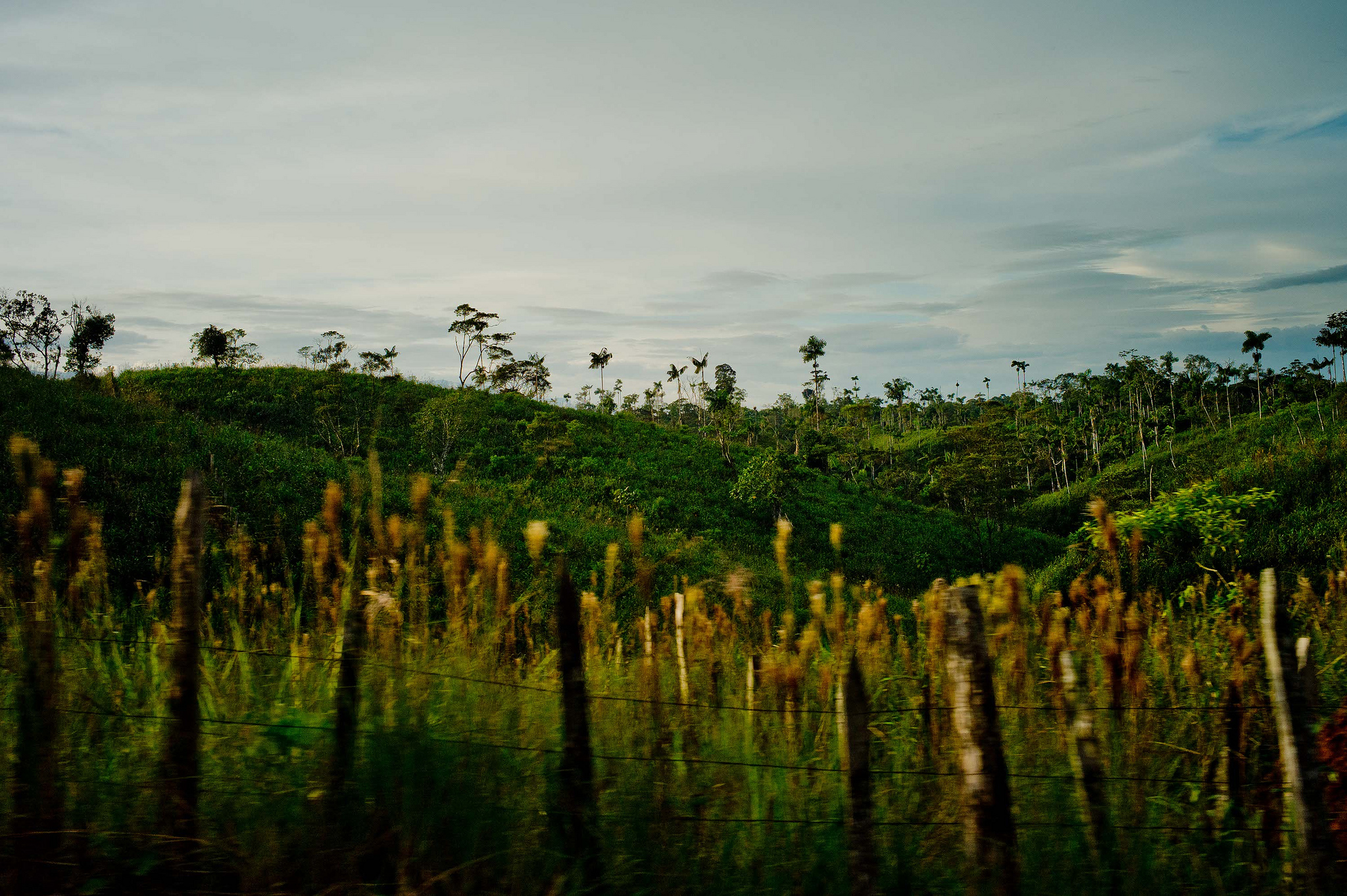 Map of the Week: New data shows land cover patterns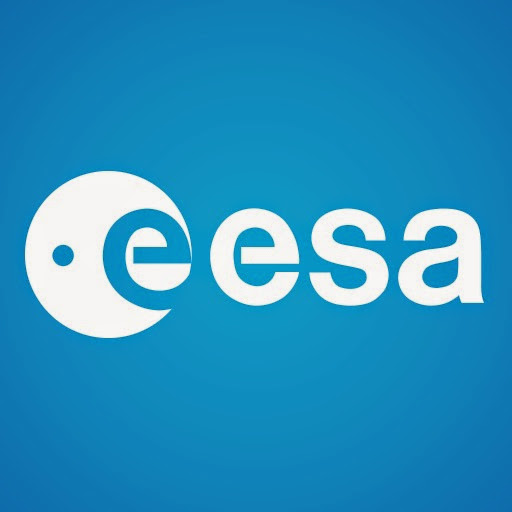 By Mikaela Weisse A new data set on Global Forest Watch shows global land cover from the European Space Agency. Not only does this data give us a second opinion on where forests are, it also shows the pattern and distribution of other land cover types – like croplands or urban areas – that can help us better understand and view the world. Here are three interesting spots we found on the map using the new ESA data:
Climate Dictates Land Cover in West Africa
The impact of climatic variation on land cover is obvious in Western Africa, forest in the Congo Basin gives way to croplands, grasslands and shrubs in the Sahel, and finally bare land in the Sahara Desert. View it on the interactive GFW map.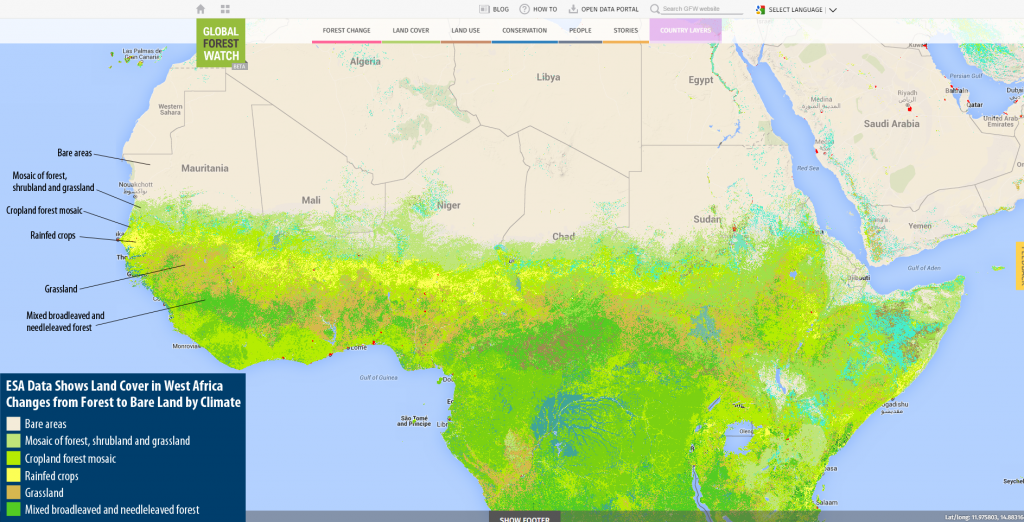 Roads Give Way to Agriculture in Brazil
Mixed areas of crops and trees extend out from a road in a typical fishtail pattern in Brazil. Access to remote areas of the Amazon often starts with the building of a highway through the dense, tropical forest. From this highway, small roads extend out at 90 degree angles to provide more access for ranchers and farmers to begin operation. View it on the interactive GFW map.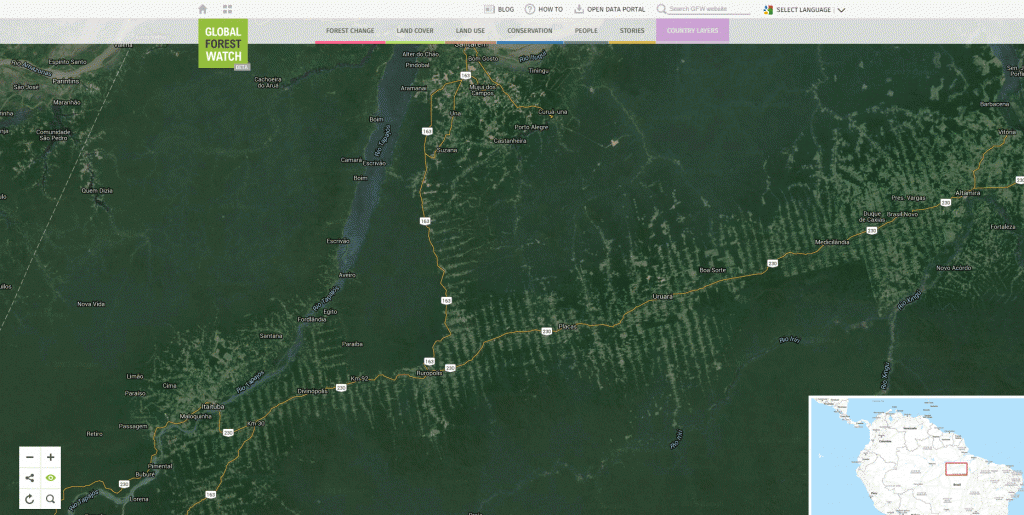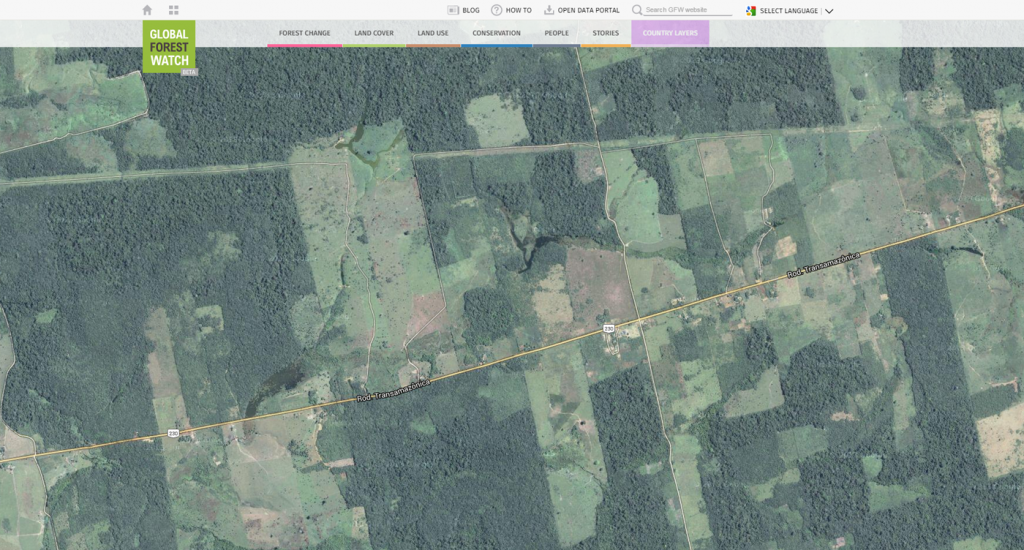 Zoomed in aerial view of croplands stemming from a major highway cutting through the Brazilian Amazon.
Stark Contrast in Forest Cover Along Haitian and Dominican Republic Borders
Although the Dominican Republic and Haiti occupy the same island (Hispaniola), their land cover is quite distinct. Nearly all of Hispaniola's remaining forest cover is located within the borders of the Dominican Republic. The very different colonial and ethnic histories of these two nations are still having an impact—the Dominican Republic achieved relative political and economic stability earlier, leading to increased tourism and government commitment to conservation. In fact, many of the forests lie inside protected areas. On the other hand, lack of development in Haiti has led to major forest loss. No city in Haiti has regular access to electricity, forcing their residents to rely on wood as an alternative (and main) source of energy. View this on the interactive GFW map.
What other interesting areas are there? Find out on Global Forest Watch!
---
BANNER PHOTO: Deforested lands used for pastoral farming, Napo Province, Ecuador. Photo by Tomas Munita for CIFOR (
Flickr
).
---