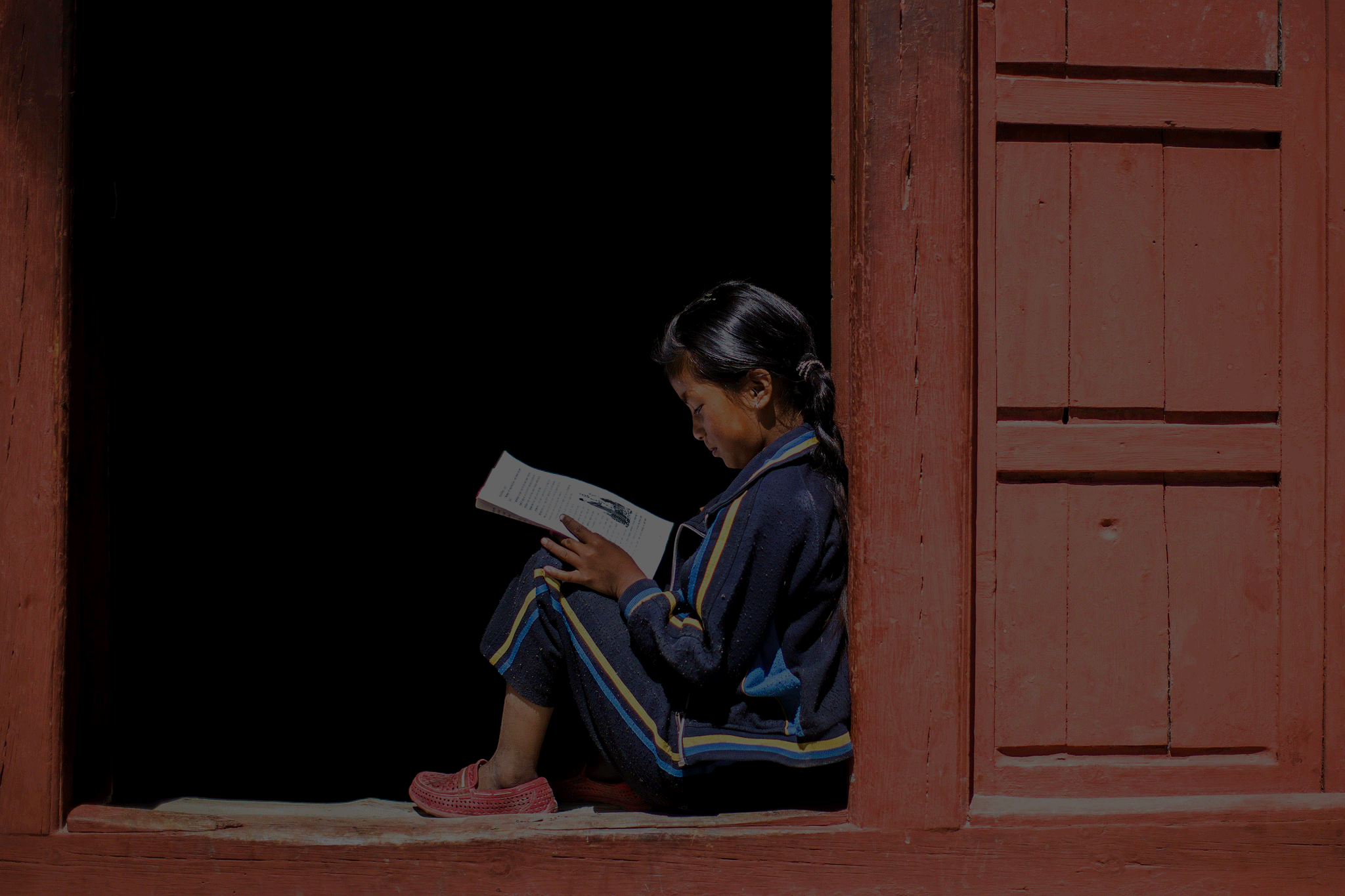 UPDATE: GLAD alerts now available in 6 more northern Amazon countries
The weekly GLAD deforestation alerts from the University of Maryland are now available for an additional six countries in the northern Amazon: Colombia, Ecuador, French Guiana, Guyana, Suriname and Venezuela.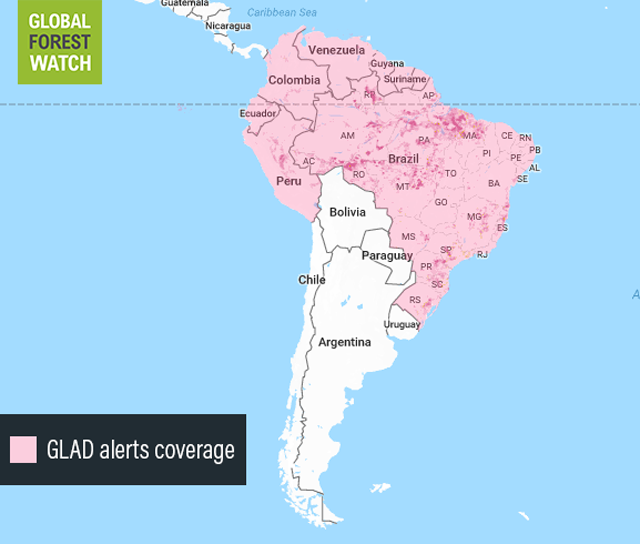 That brings the number of countries with GLAD alerts from 16 to 22.
Amazon
Central Africa
Southeast Asia
Brazil
Burundi
Brunei
*Colombia
Cameroon
Indonesia
 *Ecuador
Central African Republic
Malaysia
 *French Guiana
Democratic Republic of the Congo
Papua New Guinea
 *Guyana
Equatorial Guinea
Timor Leste
 Peru
Gabon
 
*Suriname
Republic of the Congo
 
*Venezuela
Rwanda
 
 
Uganda
 
*indicates new country
We hope that our users will be able to take advantage of this information to better respond to recent clearing, for example using the new Forest Watcher mobile app.
GLAD alerts detect recent clearing across the northern Amazon
The GLAD alerts enable us to see recent changes in the northern Amazon that previously went undetected. In Suriname, GLAD alerts detected an expanding road network within an intact forest. Road construction seems to have started in August, and by November had reached the edge of the Central Suriname Nature Reserve, one of Suriname's only national parks.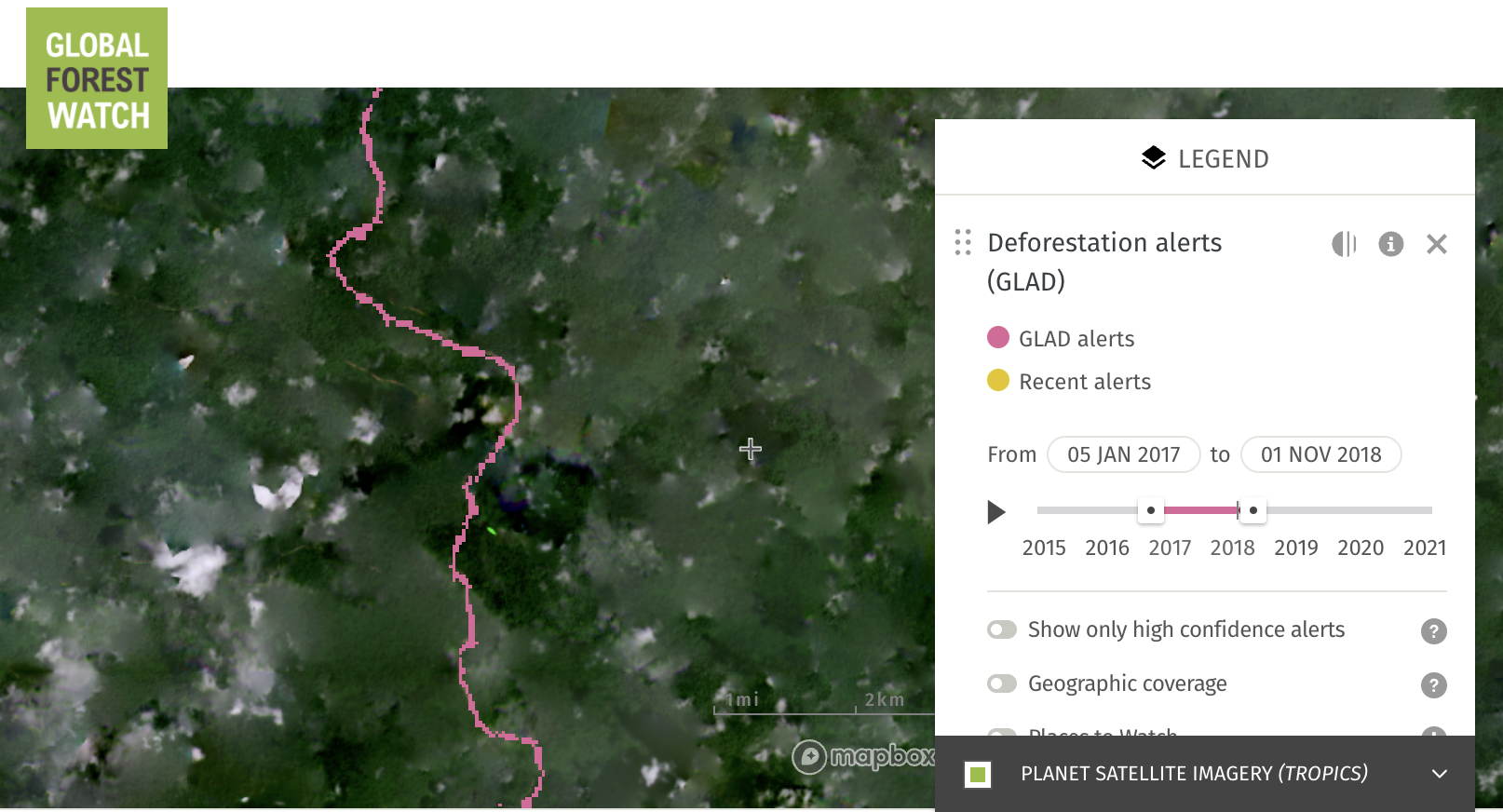 GLAD alerts are also adept as detecting agricultural expansion. They picked up loss expanding into a previously intact forest in Meta, Colombia.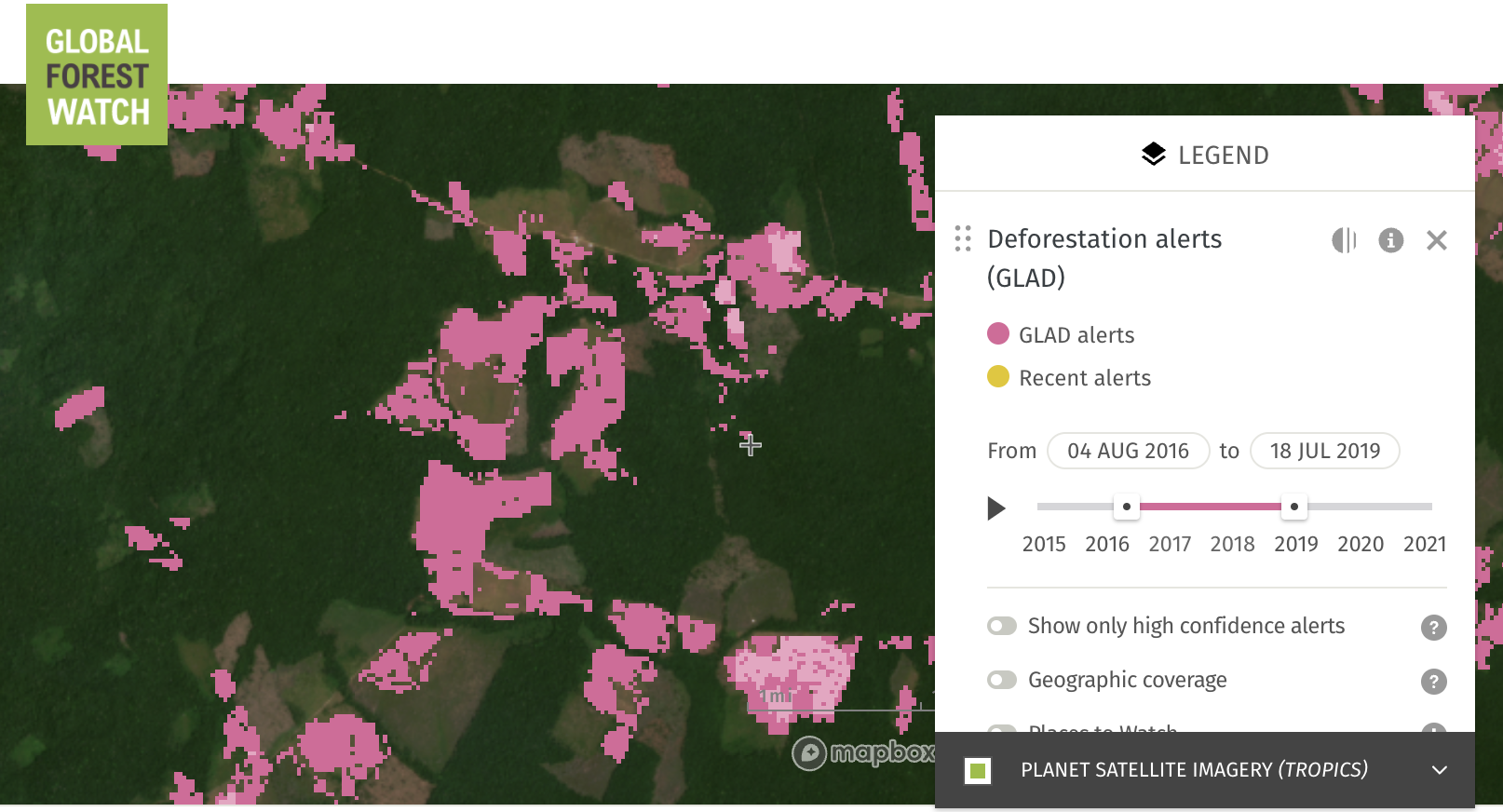 Gold mining is the main driver of deforestation in Guyana, and is apparent in the GLAD alerts in several places throughout the country. Satellite imagery reveals that these clusters of alerts are picking up linear mining scars, as miners clear forests to extract gold from alluvial deposits.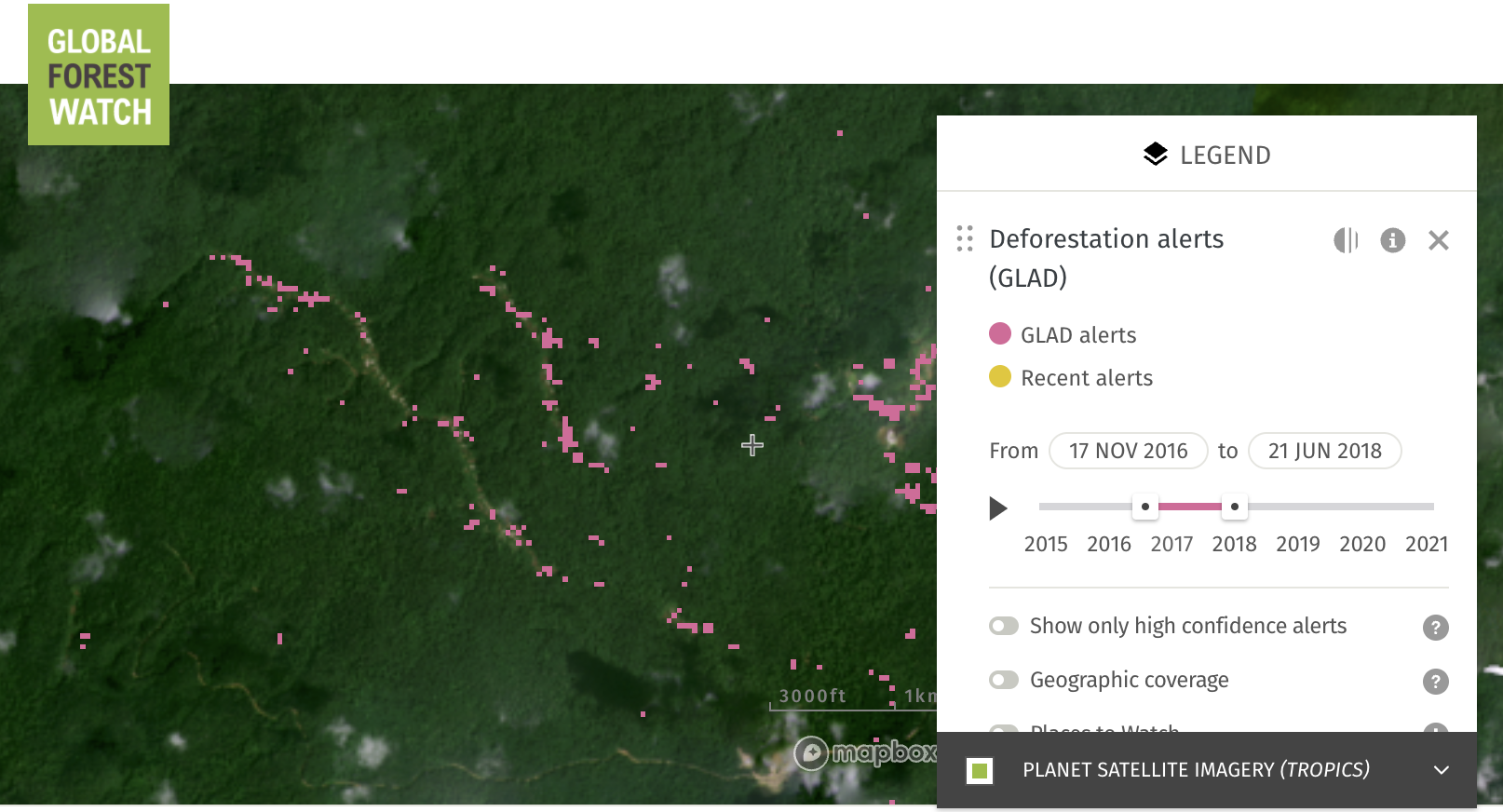 *Note that the alerts for the six new countries only feature data to the beginning of 2017 – to see changes prior to January, use the annual tree cover loss data.
What's next for GLAD alerts?
GFW and the University of Maryland are working hard to expand the GLAD alerts across the tropics. In 2018, we plan to expand the alerts to Central America, West Africa, and the Mekong basin. Stay tuned!