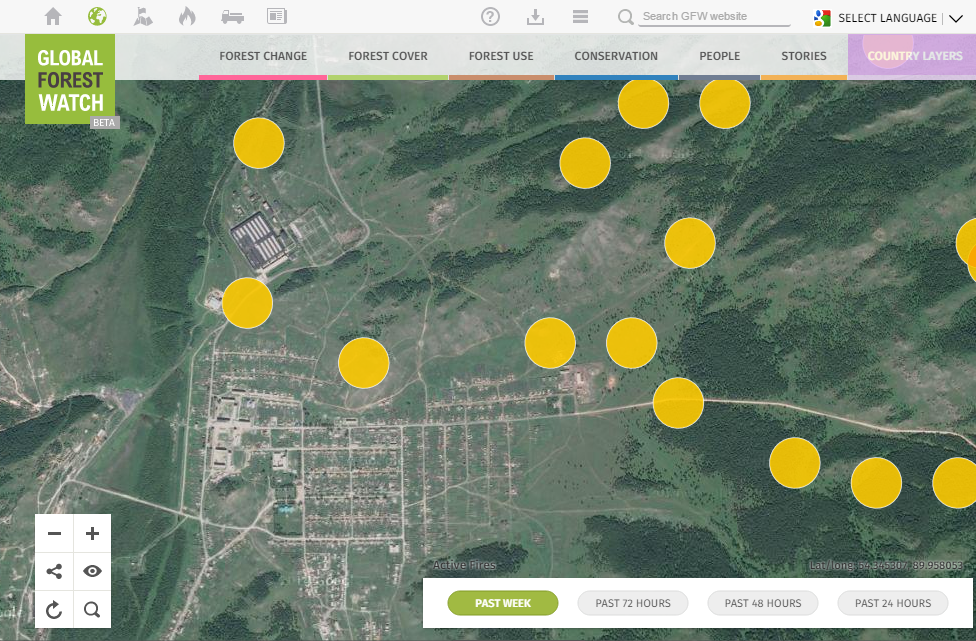 NASA Active fire points indicating detailed information about individual fire hotspots
Map of the Week: Forest and Land Fires in Siberia Turn Deadly
Forest and brush fires claimed at least 29 lives last week in the southeastern Siberian province of Khakassia, Russia. Thousands more have been displaced from their homes by the encroaching flames. According to news reports, the fires may have been started by local farmers burning their fields.  Strong winds may have caused the fires to burn out of control. The fires are large enough to be detected by NASA satellites and viewed on Global Forest Watch.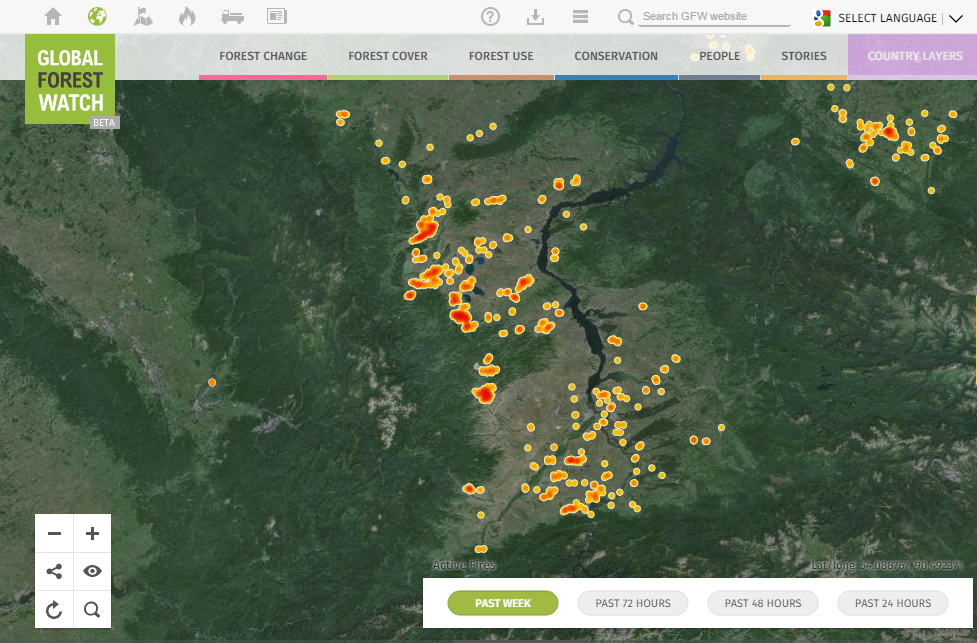 NASA active fire data showing the largest fires from the last week. Red indicates denser clusters of fires.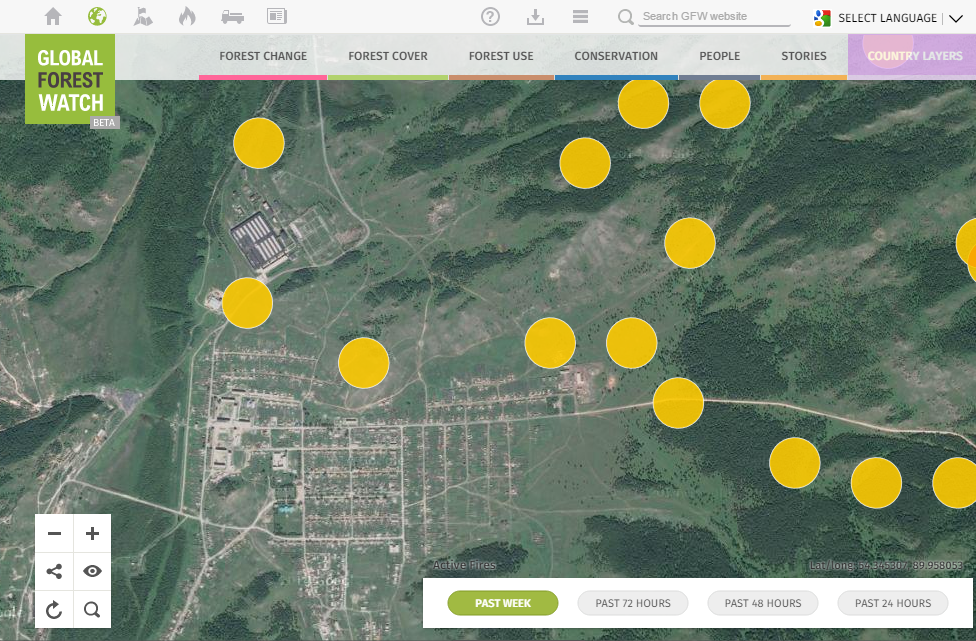 Fires burn in the forests surrounding the town of Tuim, Siberia, and encroach into the town itself.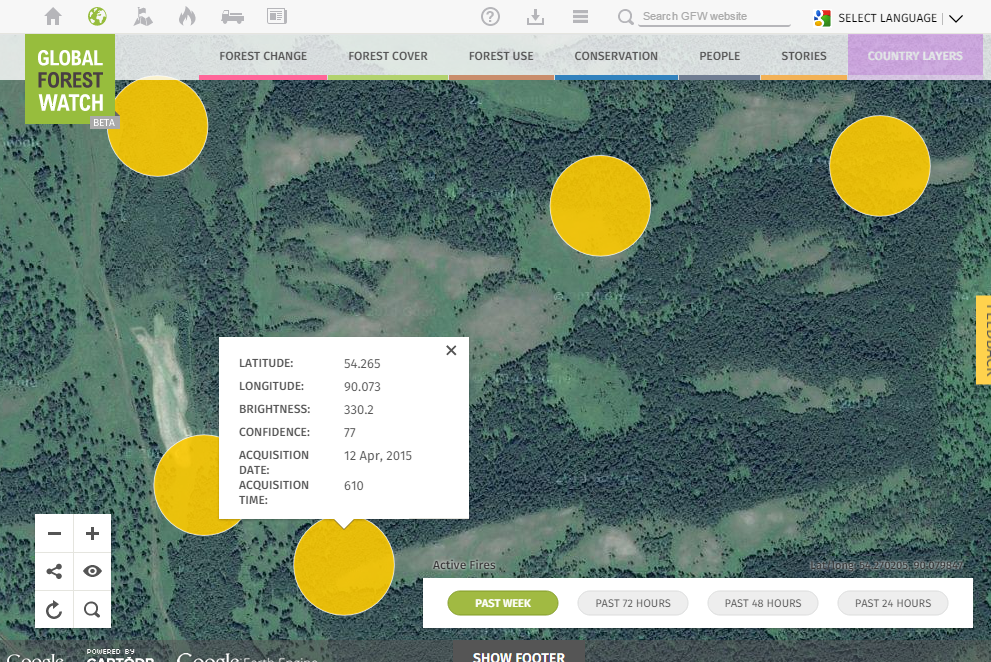 NASA Active fire points indicating detailed information about individual fire hotspots.
The fires come on the heels of recent analysis by Global Forest Watch of data from the University of Maryland and Google that show a steep increase in tree cover loss from fires in Russia in recent years. Dimitry Aksenov, the director of Russian NGO Transparent World and GFW partner, was quoted in the Guardian, "In Russia, according to official statistics and to experts, the dominant amount of fires are caused by humans." As many as 90-95% of fires in Russia are ignited by human interventions."
Latest articles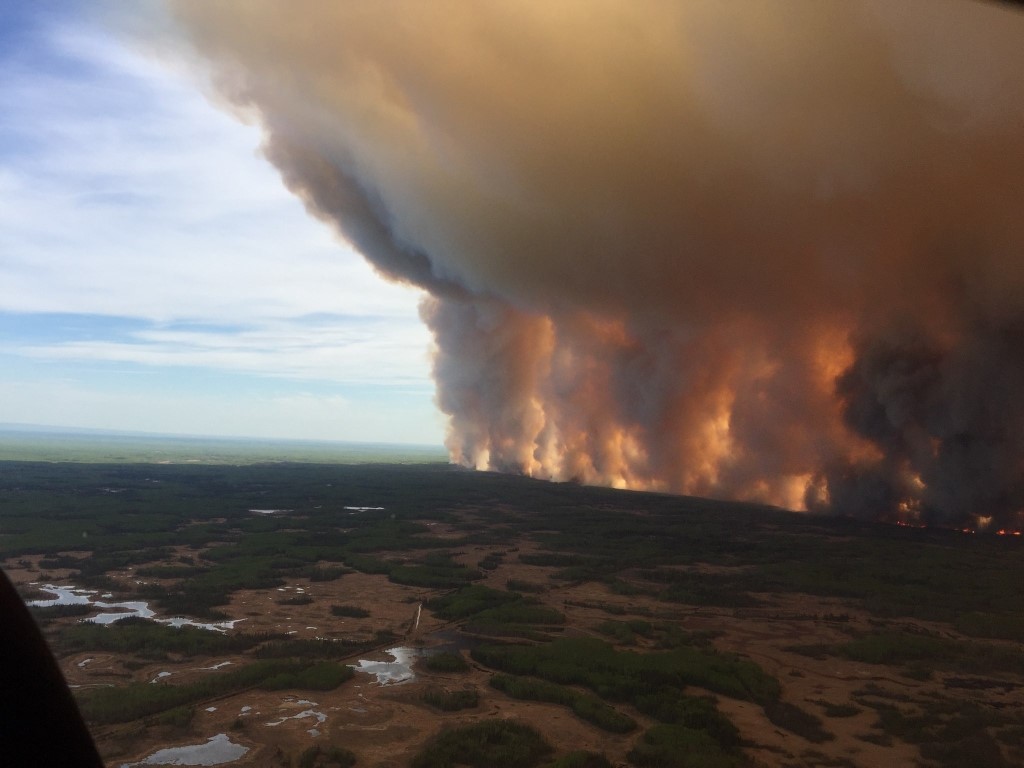 Intense Boreal Forest Fires a Climate Concern
The Chuckegg Creek wildfire sparked in the province of Alberta, Canada on May 12, 2019. Over the next three months, the blaze burned across 280,000 hectares, forcing more than 10,000 people to evacuate their homes. On the Global Forest Watch(GFW) Fires platform, bright red fire alerts were visible blossoming out across the landscape. Chuckegg Creek […]