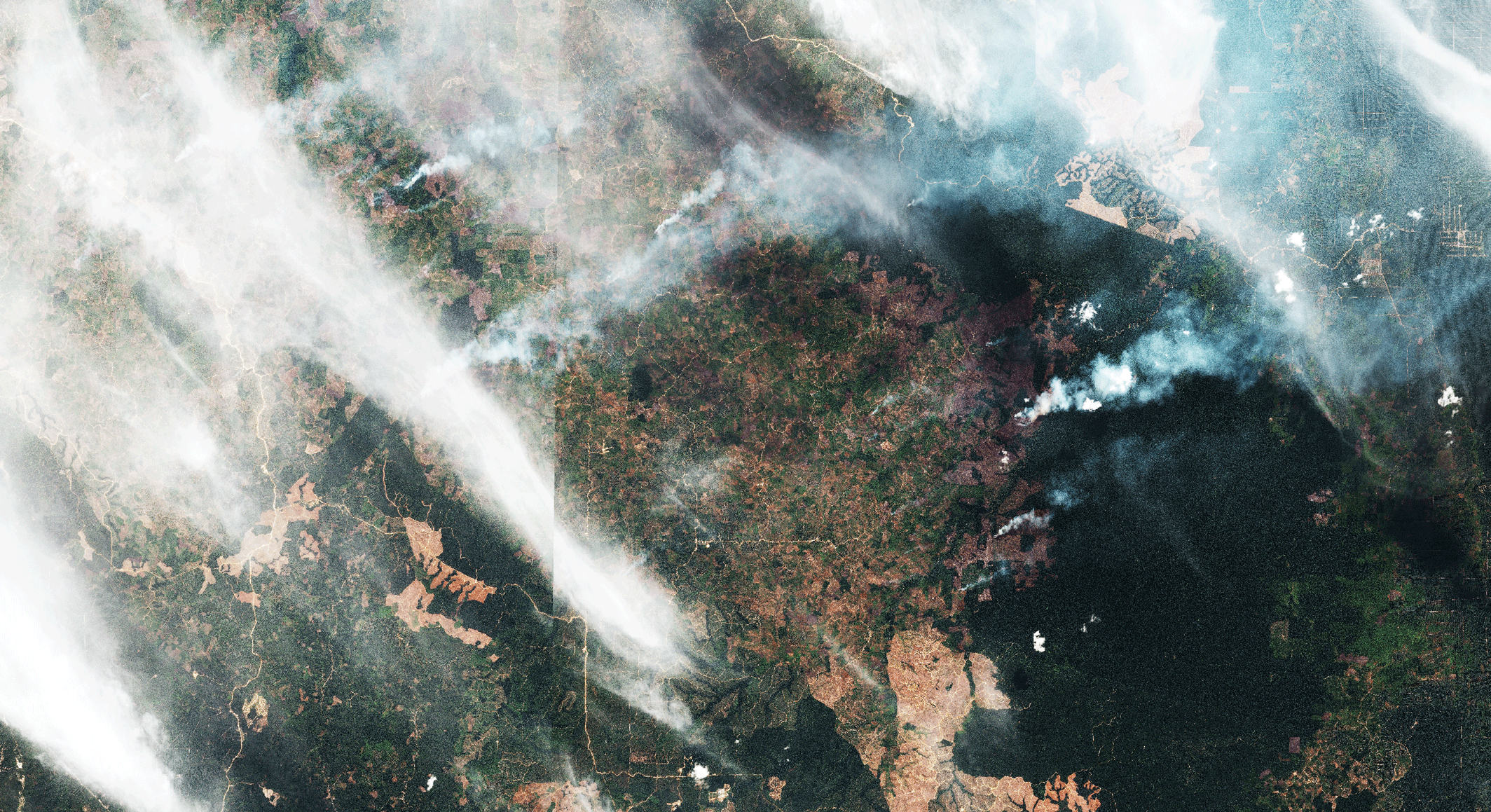 UPDATE: New Satellite Imagery Captures Fires and Extensive Forest Loss Within Tesso Nilo National Park
By Susan Minnemeyer and Octavia Payne Newly acquired Digital Globe satellite imagery captures the full extent of Tesso Nilo National Park during the recent fire outbreak from late May to mid-July 2015. Recent rainfall has greatly reduced the extent of the fires, but three hotspots were still visible as of today.
The fires indicate that illegal encroachment into the area continues, and to date, more than 47,000 hectares have been converted for oil palm and other agricultural production, despite Tesso Nilo's national park status. The extent of conversion of the forest inside Tesso Nilo is readily apparent from the imagery captured this week—only one large area of undisturbed forest remains, in the southeast section of the park. Fires do not occur naturally within Indonesia's forests. Rather, nearly all are set by people, using fire as a cheaper means of clearing forest land than mechanical equipment. Such fires are illegal in Indonesia, except when used by smallholders to clear less than 2 hectares of land. Regularly updated ultra-high resolution imagery makes the extent of fire damage inside the park undeniable.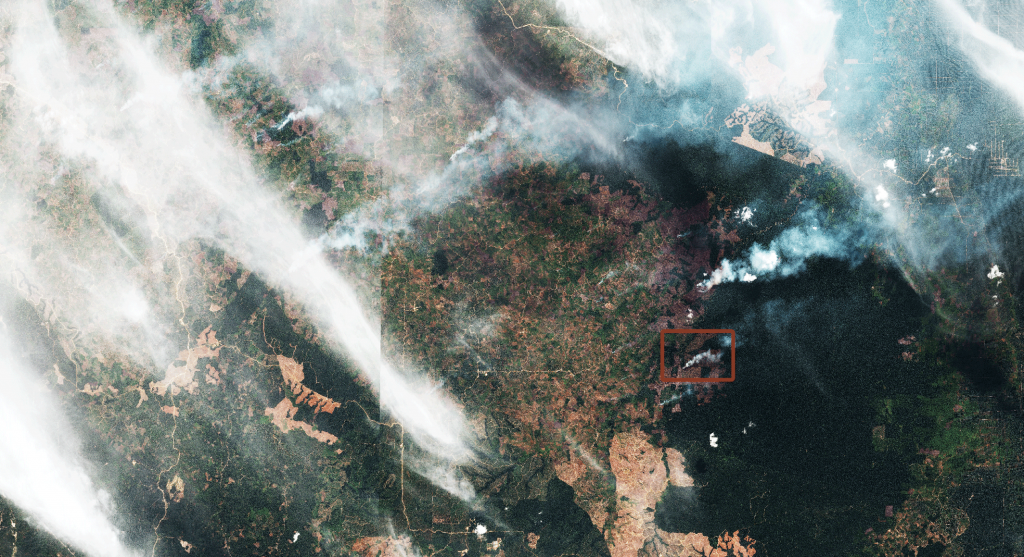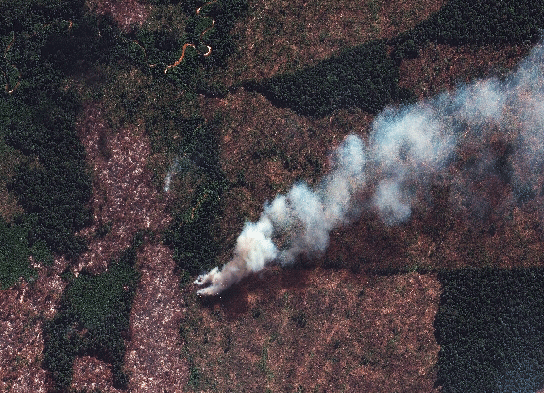 New ultra-high resolution imagery over Tesso Nilo National Park. Images were captured by Digital Globe's WorldView-2 satellite on July 9, 2015.
Explore Tesso Nilo National Park
in detail.
Click on the "sign up for alerts" button in the upper right corner of the map to continue following this issue and receive email or SMS notifications of fire alerts in Tesso Nilo.
---
---