Blog home
/
Map of the Week
/
Map of the Week: Planned Natural Gas Pipeline Threatens Protected Areas in Virginia and W. Virginia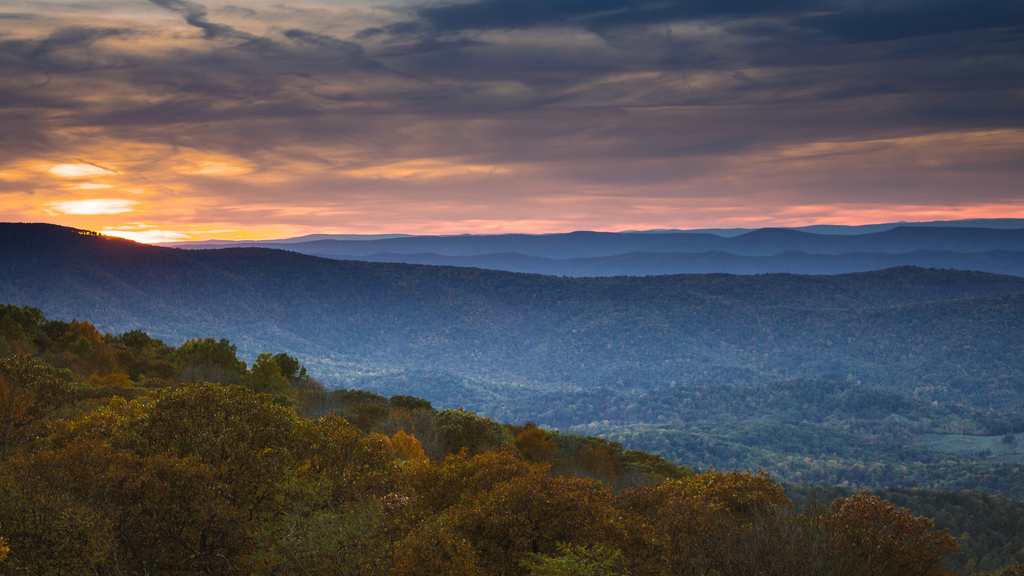 Map of the Week: Planned Natural Gas Pipeline Threatens Protected Areas in Virginia and W. Virginia
By Elizabeth Goldman The Atlantic Coast Pipeline, a 550-mile planned natural gas pipeline that would run from West Virginia to North Carolina, has been in the news recently over environmental impact concerns. According to the U.S. Forest Service, if the project moves forward, 30 miles of the pipeline would run through national forests in Virginia and West Virginia. We decided to compare the proposed path of the project with the World Database on Protected Areas (WDPA) maps available on Global Forest Watch (GFW) to see exactly what areas may be impacted. The WDPA is the most comprehensive global spatial data set on protected areas.
Blue polygons denote protected areas in Virginia and West Virginia provided by WDPA. Click on each for more details.
Using GFW's Open Data Portal, we downloaded the WDPA data set and created a custom map to show where the path of the proposed Atlantic Coast Pipeline overlapped with which protected area.
Red line denotes one of the planned pipeline routes; green line denotes the Appalachian Trail.
The data shows that this proposed pipeline path would not only run through the Appalachian Trail, but also lands managed by the Fish and Wildlife Service, Forest Service, and Virginia Department of Game and Inland Fisheries, and be within half a mile of several Virginia Wildlife Management Areas. Among these areas are the Shenandoah National Park and the Great Dismal Swamp, both of which are important to U.S. wildlife conservation efforts. Shenandoah National Park is part of the U.S. National Wilderness Preservation System and the Mountain National Forest within its boundaries is designated as a special biological area. The Great Dismal Swamp is both historically and ecologically significant. It was once part of the underground railroad and is now an official site on the National Underground Railroad Network to Freedom. It is also one of the largest wetland forests in the U.S. and is an important habitat for more than 200 bird species. However, the area has already lost 6 percent of its tree cover since 2001, and that number could increase as a result of a major development like the pipeline, potentially disturbing the birds and other wildlife that call it home.
Analysis of tree cover loss (in pink) inside the Great Dismal Swamp from 2001-2013.
Alternate routes are currently being considered, which could potentially alleviate some of the environmental, as well as historical and cultural impacts, according to Dominion. To monitor for future developments, visit the Global Forest Watch interactive map.
---
---