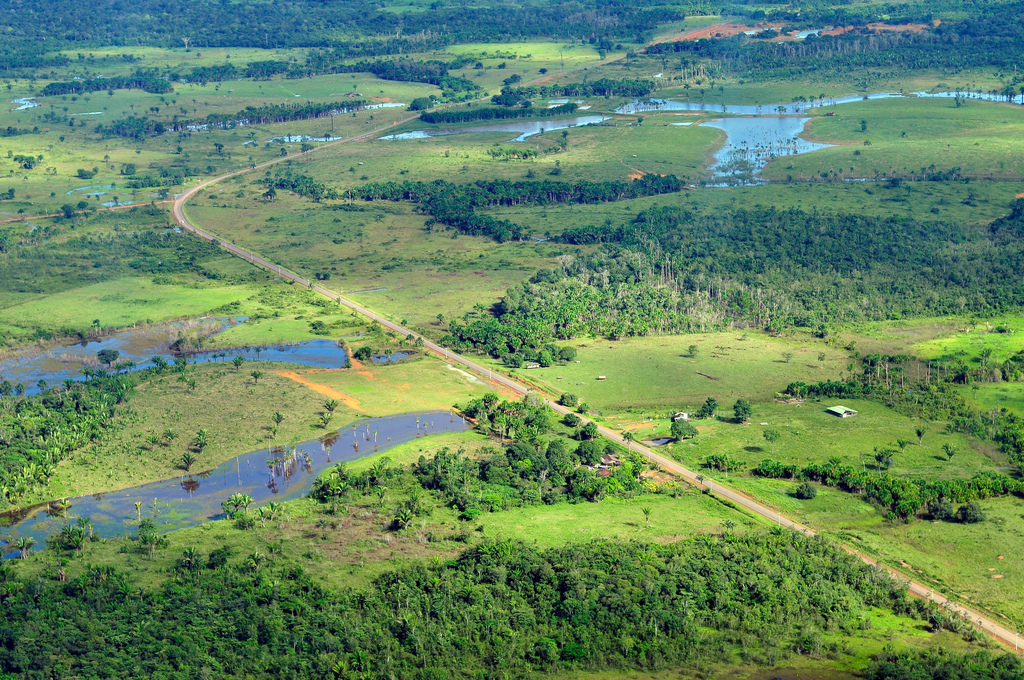 PARTNER POST: Deep Learning Could Predict Deforestation Before It Happens: Orbital Insight and Global Forest Watch Partner
Each passing Earth Day brings a stronger sense of urgency to protect our planet as we race toward exhausting its finite resources, like land, food, and water. However, each year also brings new promise for solving this challenge as government, civil society, and industry make greater commitments to a sustainable future. That's why today, Orbital Insight and the World Resources Institute are pleased to announce a new partnership to apply cutting-edge and experimental algorithms to predict, and help prevent, deforestation. The work will be part of the Global Forest Watch (GFW) initiative, a force of over 65 partners collaborating to monitor forests in near real-time. About one-third of the world's forests have been lost, and another 20 percent have been degraded. The loss of forests has major implications for human well-being, as these ecosystems are key to regulating the climate and providing food and water to billions around the world. Even more troubling, forests continue to be under pressure. The world is losing an area of forest equivalent to 50 soccer fields every minute of every day, adding to the already devastating toll. Orbital Insight and Global Forest Watch are hoping to reverse this trend.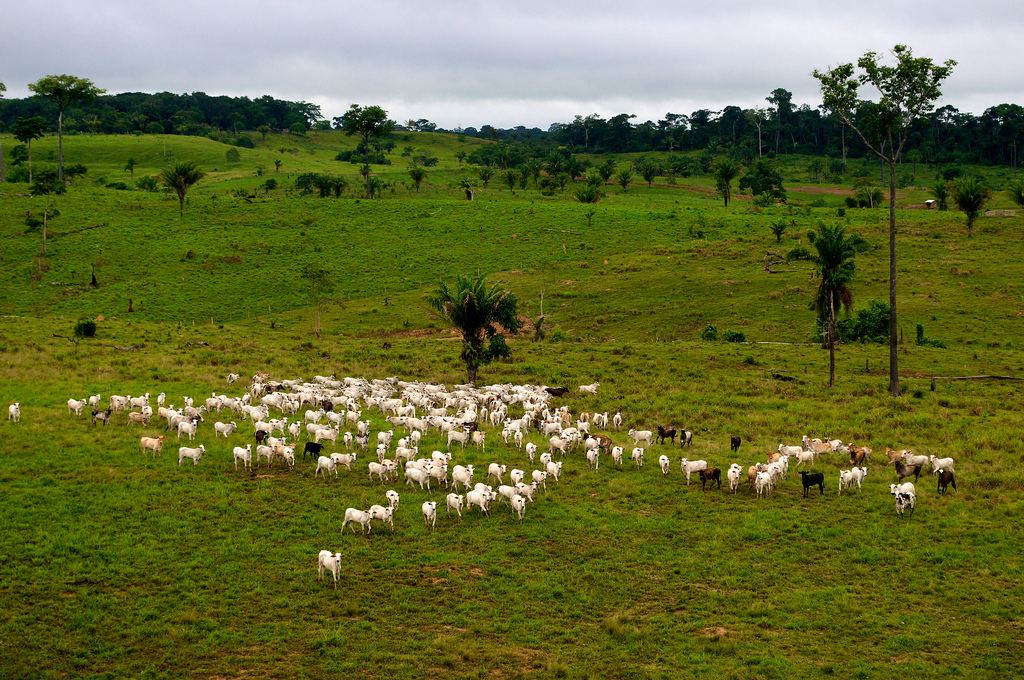 Cattle farming is a major driver of deforestation in Brazil. Landscape near Rio Branco, Acre, Brazil. Photo by Kate Evans for CIFOR (
Flickr
).
Until now, the ability to track global tree cover loss has been primarily reactive, identifying areas of global tree cover loss only after the fact. Using an artificial intelligence technique called "deep learning," Orbital Insight will work with GFW to develop, test and deploy algorithms that analyze high resolution satellite images to detect patterns that may indicate impending deforestation. The goal is to begin detecting deforestation before it happens. Deep learning involves processing tremendous amounts of data to solve problems in a way that roughly mimics the human brain. Similar to the way our brains learn to recognize faces, Orbital Insight algorithms will learn to recognize patterns, such as road-building in previously undisturbed forest areas. GFW researchers will use the findings to forecast deforestation while there is still opportunity for intervention. The potential for such a capability is tremendous. For example, GFW currently provides monthly alerts of forest change used by forest rangers and other stakeholders. However, by the time they get to the location of the alert, the trees have already been lost. This partnership could build a predictive tool to change that–reducing response times and even deploying resources to at-risk areas to prevent loss. The partnership also has applications for companies and consumers seeking to eliminate deforestation associated with production of major agricultural commodities. Agriculture drives approximately 80 percent of deforestation worldwide, and a handful of key global commodities–palm oil, beef, soy, pulp and paper–accounts for over 70 percent of tropical deforestation. Orbital Insight's algorithms will increase transparency around the impact of global commodity supply chains on forest loss by detecting production patterns that lead to forest loss or degradation, making it easier to determine whether commodities are sourced sustainably and hold companies accountable to their zero-deforestation pledges. Thanks to unprecedented access to data and technologies, like Orbital Insight's deep learning algorithms, stakeholders like Global Forest Watch can move toward a more predictive and preventative approach to saving forests. Greater transparency around the impact of human activity on the world's limited natural resources will enhance efforts to protect resources that are the foundation of economic opportunity and human well-being. About Global Forest Watch Global Forest Watch (GFW) is an interactive online forest monitoring and alert system designed to empower people everywhere with the information they need to better manage and conserve forest landscapes. GFW serves a variety of users including governments, the private sector, NGOs, journalists, universities, and the general public. Global Forest Watch is a partnership of over 65 organizations, convened by the World Resources Institute. Click here to learn more. About Orbital Insight Orbital Insight is a Geospatial Big Data company leveraging the rapidly growing availability of satellite, UAV, and other geospatial data sources. The company's goal is to understand and characterize socio­economic trends at global, regional, and hyper­local scales. To learn more, visit www.orbitalinsight.com.
---
This article is also posted by Orbital Insight on
Medium
.Banner photo by Neil Palmer/CIAT for CIFOR (
Flickr
).
---