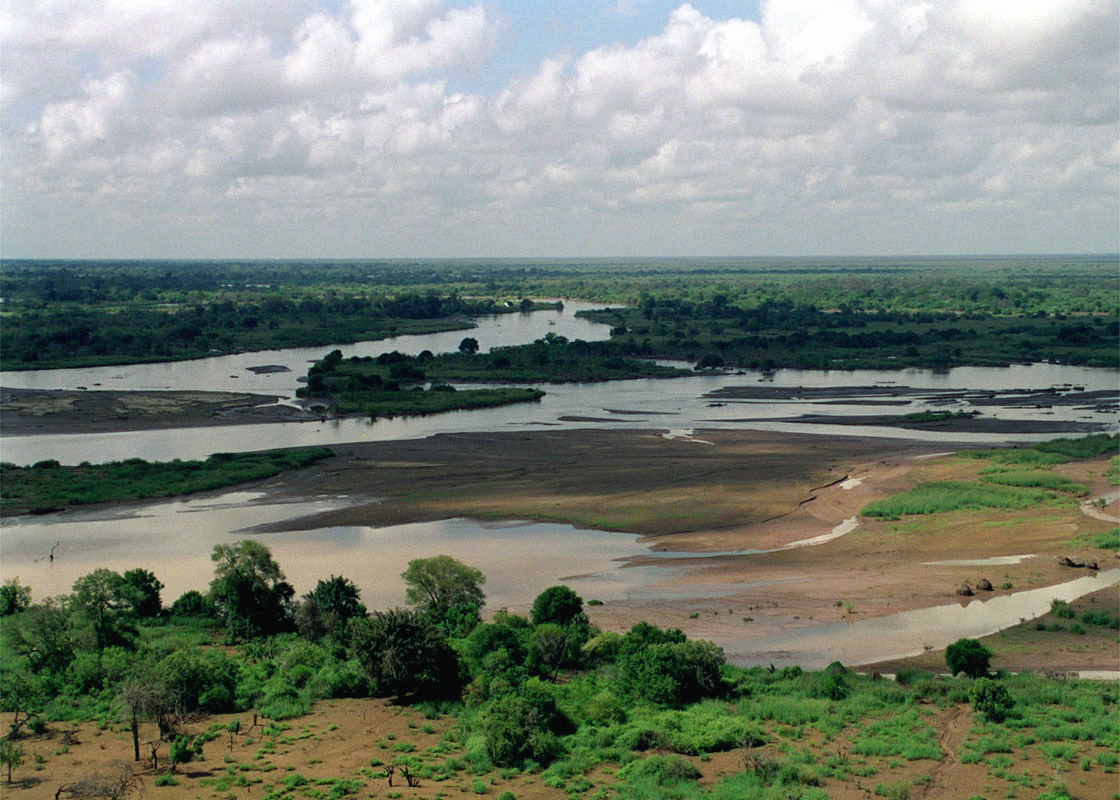 An Aerial photograph of the flooded Tana river which is in the Rift Valley area during Joint Task Force Kenya, operation Noble Response. (Duplicate image, see also DM-SD-02-04648 or search 980303-M-4605W-003)

-

SGT R.A. Ward
GFW User Profile: Craig Leisher
For this installment of GFW User Profiles, we spoke with Craig Leisher, Director of Monitoring and Evaluations in Africa for The Nature Conservancy.
What organization do you work with and what do you do? I'm the director for Monitoring and Evaluations in Africa at The Nature Conservancy (TNC). My job is to measure socioeconomic and ecological impacts of TNC's projects in the region. That involves conducting baseline surveys, identifying control sites, monitoring the impact throughout the life of the project and evaluating the impact when a project comes to an end. How did you find out about GFW? I had known about Global Forest Watch from the publicity around its launch, but became more familiar with it when I went to a presentation given by a GFW staff member at the American Evaluation Association meeting last year. I had used GFW before, but I knew there was a lot more I could do with the tool and wanted to learn from an expert. How does GFW fit into your work? Some of the features that really struck me were the real-time fire alerts and the wind direction data available on Global Forest Watch Fires. I was particularly interested in those because one of our projects in Africa deals with fires. In Zambia, we train farmers to limit their field burning to early in the dry season right after the rains end, which results in lower levels of heat and less destruction than late-season burns. Late-season burns can lead to catastrophic, uncontrollable fires because everything is dry and highly flammable. We can use GFW to see what's burning where and if the number of fires decreases after our activities.
The burn season starts in June so it'll be interesting to use GFW to monitor the impact of our project this next dry season. As a bonus, because the tool is free, it gives us a cheap and reliable way to check on our work.
Did you find anything surprising with the data? The data and website are easy to use. I was able to find and download data for my areas of interest with no problem. For example, when the water quality of the upper Tana River tributary that feeds Nairobi declined, people suggested that this was due to deforestation in the area. So we downloaded and analyzed the forest change data for the upper watershed of the Tana River, and we were able to see that there had been minimal forest loss in that area over the past decade. The GFW data helped us see that we needed to focus beyond forests to solve the issue. Want your work to be featured in a GFW User Profile? Email us at gfw@wri.org 
---
---