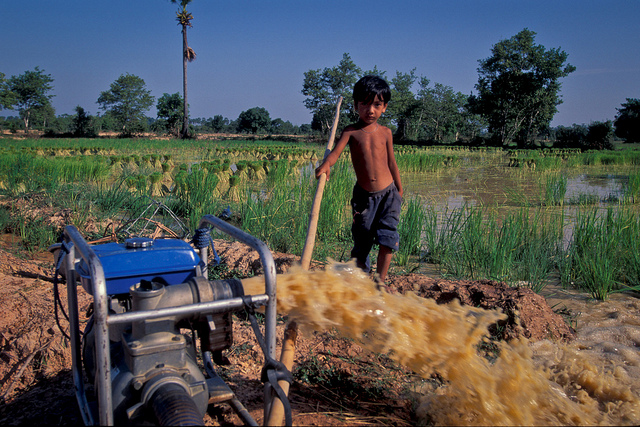 Global Forest Watch partners with Open Development Mekong to inspire greater transparency in the Mekong
By Mikaela Weisse and Pinkie Chan Open Development Mekong (OD Mekong) and Global Forest Watch (GFW) have partnered to make forest concessions and other land-related development data in the Mekong region more accessible than ever before. OD Mekong aims to make unbiased information about development in the region more transparent and accessible.
Why the Mekong Matters: Forests, Water, and People Threatened by Development
Spanning over 80 million hectares (200 million acres) across six countries (Cambodia, China, Laos, Myanmar, Thailand and Vietnam) the Mekong region is home to vast ecological and biodiversity riches. Unfortunately, many of these countries are struggling to balance the conservation of their ecosystems with economic development, including converting forests to land for agricultural commodities like rubber, rice, sugar and biofuels.
The Challenge
It's often difficult to make informed decisions and even have productive public dialogue around these development projects due to lack of access to information about them. The OD Mekong multi-lingual website makes forest concessions and other data, including economic land concessions, protected areas and mining licenses, available on its platform and interactive maps. The partnership has made it possible for this data to also be viewed on the free and easily accessible Global Forest Watch interactive map. Users can now view these data along with others on GFW, as well as analyze and subscribe to forest change alerts to see how developments in the Mekong affect the surrounding environment. Additionally, both groups will engage in joint research to better identify and describe the trends and challenges occurring in the region. By easing access to critical information about development in the Mekong region, GFW and OD Mekong hope to help protect the region's natural landscapes amid its growing development.
---
Pinkie Chan is an open data advocate and practitioner at the East-West Management Institute (EWMI), of which OD Mekong is a project. To learn more, visit their
website
. View their data on GFW
interactive map
. BANNER PHOTO: A child looks over an irrigated rice field in Cambodia. Photo by Asian Development Bank (
Flickr
).
---