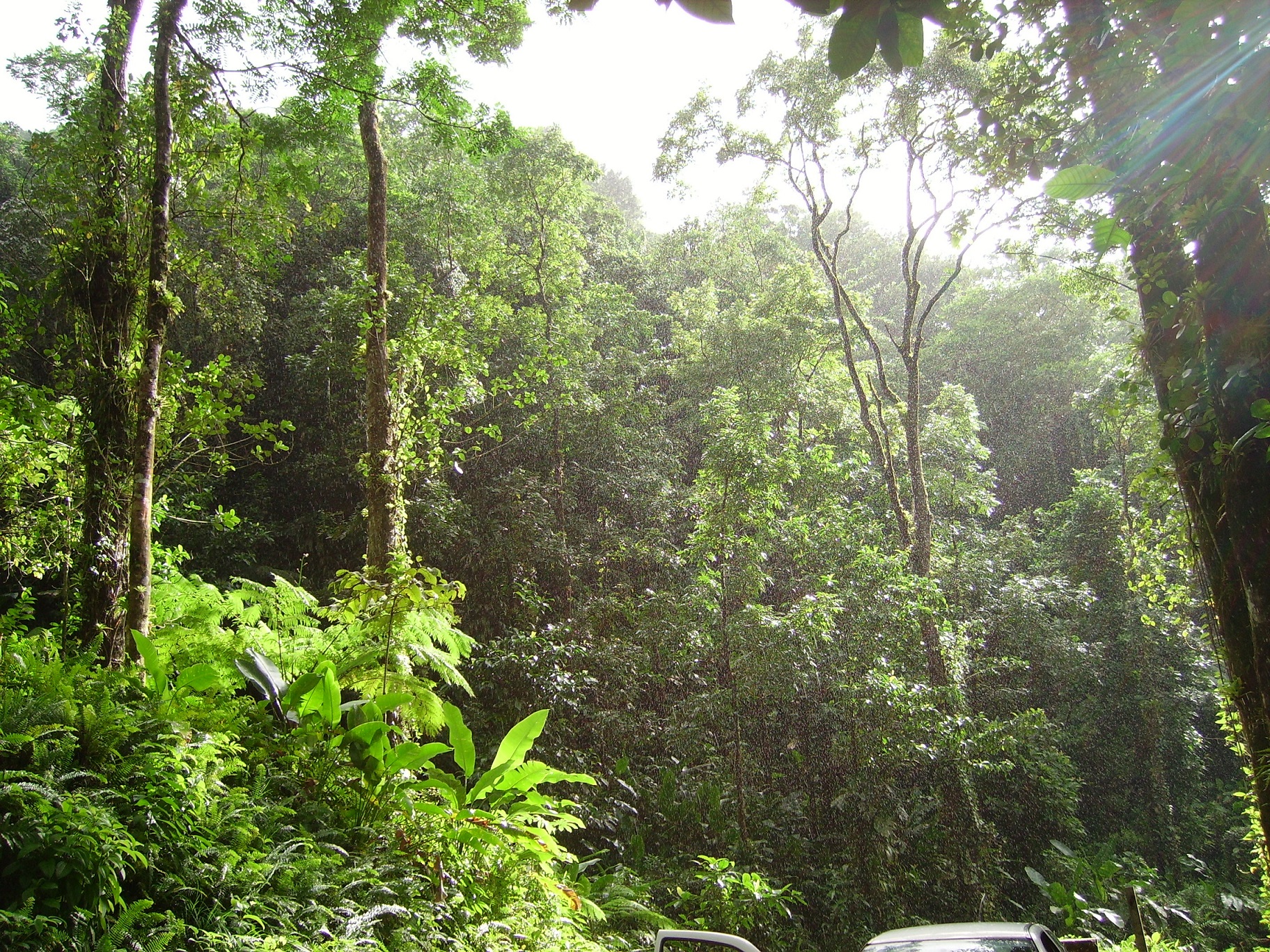 PARTNER POST: REDDy or not? Find out with GFW Climate
By Jamie Gibson We're very happy to announce our latest addition to the GFW family: GFW Climate! Working closely with the crew at WRI, we've created a bespoke application so you can analyse carbon emissions resulting from deforestation.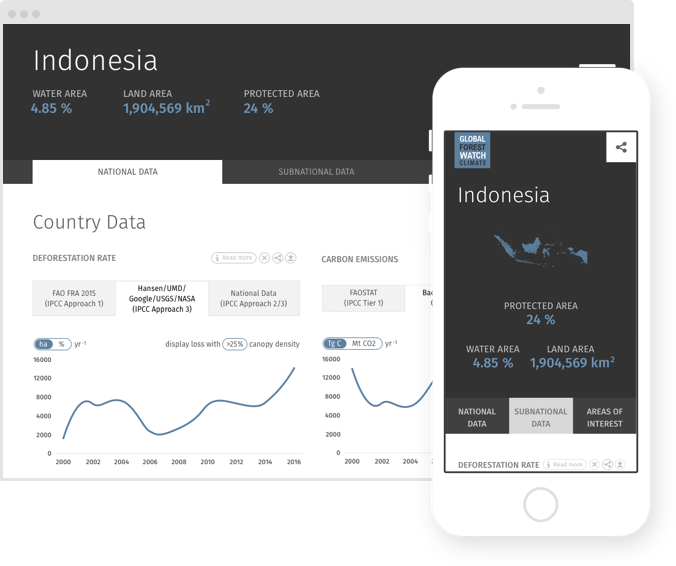 Back in June we promised you compelling, intuitive visualizations that bring forest carbon data to life: take a look and tell us if you think we've achieved that!
New Layers!
The first difference is the data we're showing. You'll see a much more streamlined set of options in the map – just four categories – but this gives much more focus to the new layers around carbon loss and carbon density. The WRI team worked hard to bring together a number of new datasets from people like the Woods Hole Research Centre, and it's added a whole new dimension to our understanding of forest loss.
New visualisations!
Dashboards are seen across the web as a way to quickly summarize a lot of data really quickly. It would have been easy to deploy a standard dashboard to summarize the data for each country, but we wanted to take this several steps further so it's useful for the user in a hurry as well as the user that needs deeper analysis. So on the country pages you can quickly grasp the extent and direction of trends in deforestation, associated emissions and biomass on first look. You can also change the unit of measurement, time range, % canopy density and dataset shown for each indicator, depending on what your specific needs are. We've also added a customize report button, so you can pull in more indicators, like top 5 crops expanding in the area. Moreover, you can do this for national data, subnational data or for specific areas of interest in a country. Once you have the data you want, the way you want it, for the area you want, you can get more information, download the data, save or print the report or share online. Why not take a look at what's going on in your country? The country pages benefited particularly from the input of our advisory panel, who noted at the start of the project that it would be useful for many users to explore the differences between different datasets, different units of measurement and the other components of this dataset. From there we've refined and tested the pages so they meet the many demands of our audience.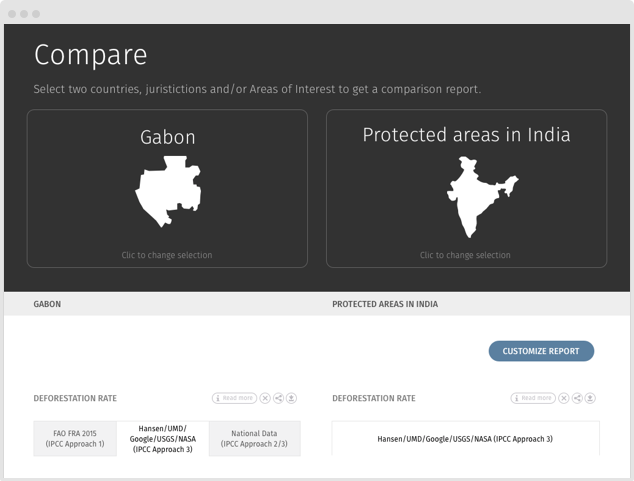 New Features!
For the first time on a GFW application you can compare two locations side-by-side, like-for-like. Want to see if Guatemala or Guyana are doing better at halting deforestation? Now you can. But more than that, you can compare specific areas of interest within countries (Protected areas, mining concessions etc) and specific jurisdictions within countries. And you've still got all the kick-ass customisation options, like units, datasets, date range and indicators to display.
What do you think?
We're really proud of what we've managed to achieve over the last 6 months and hope you like it. Why not let us know what you think? Don't forget to share your stories with the world: together we can help stop deforestation and bring down global carbon emissions!
---
---