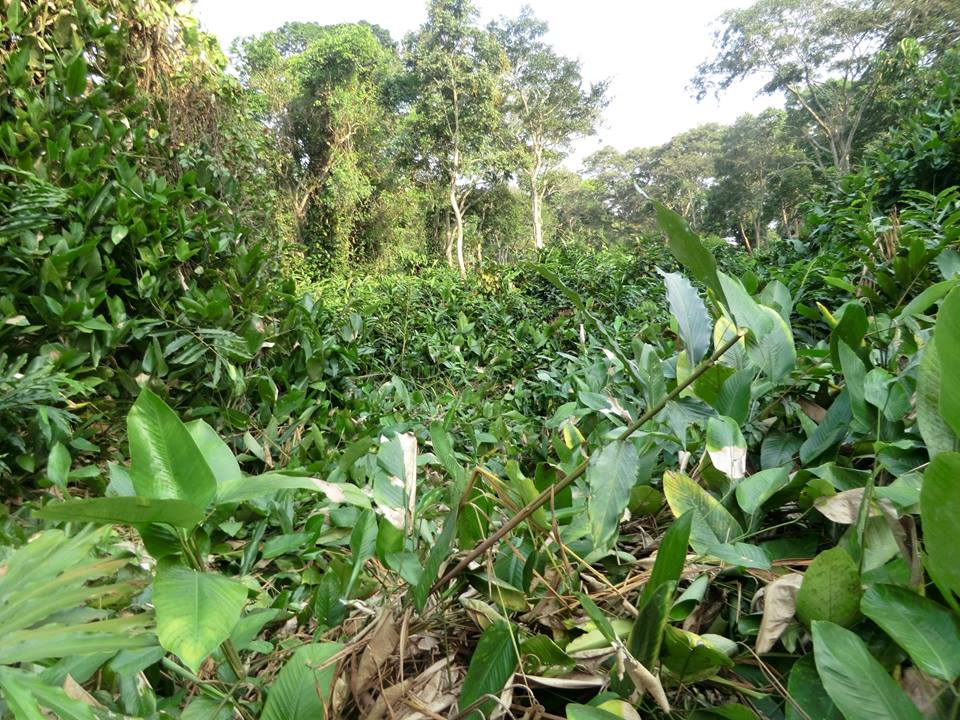 PARTNER POST: Map of the Week: Congo Basin forest fires of unprecedented extent detected by UMD GLAD alerts
By the UMD Global Land Analysis and Discovery team The new UMD GLAD Landsat-based 30-m forest disturbance alerts detected one of the largest forest fires ever observed in the rainforests of Central Africa. Landsat-based alerts were confirmed by active fire detections from the MODIS and VIIRS sensors. More than 15,000 ha of upland open canopied forests burned this January and February in Republic of Congo, with the largest cluster found east of Liouesso.
These forests are called Marantaceae forests, named for their dominant perennial herbaceous understory. They are excellent habitat for gorillas who nest on the ground, building a bed out of Marantaceae leaves. However, extreme drought caused by the 2014 – 2016 El Niño event has increased fire risk in Central Africa, particularly for the more open and well-drained Marantaceae forests. It is likely that these fires were human-induced, as multiple instances of forest fire occurred along or near roads. Increasing frequency and severity of drought would possibly lead to more fire in Congo Basin rainforests. Given that Republic of Congo contains some of the largest remaining expanses of intact humid tropical forest and associated large mammal habitat, fires such as those observed in the GLAD alerts represent a threat to the maintenance of this ecosystem.
Related article: http://robertscribbler.com/2016/02/11/major-wildfire-outbreak-in-central-and-western-africa-as-drought-hunger-grow-more-widespread/
---
---