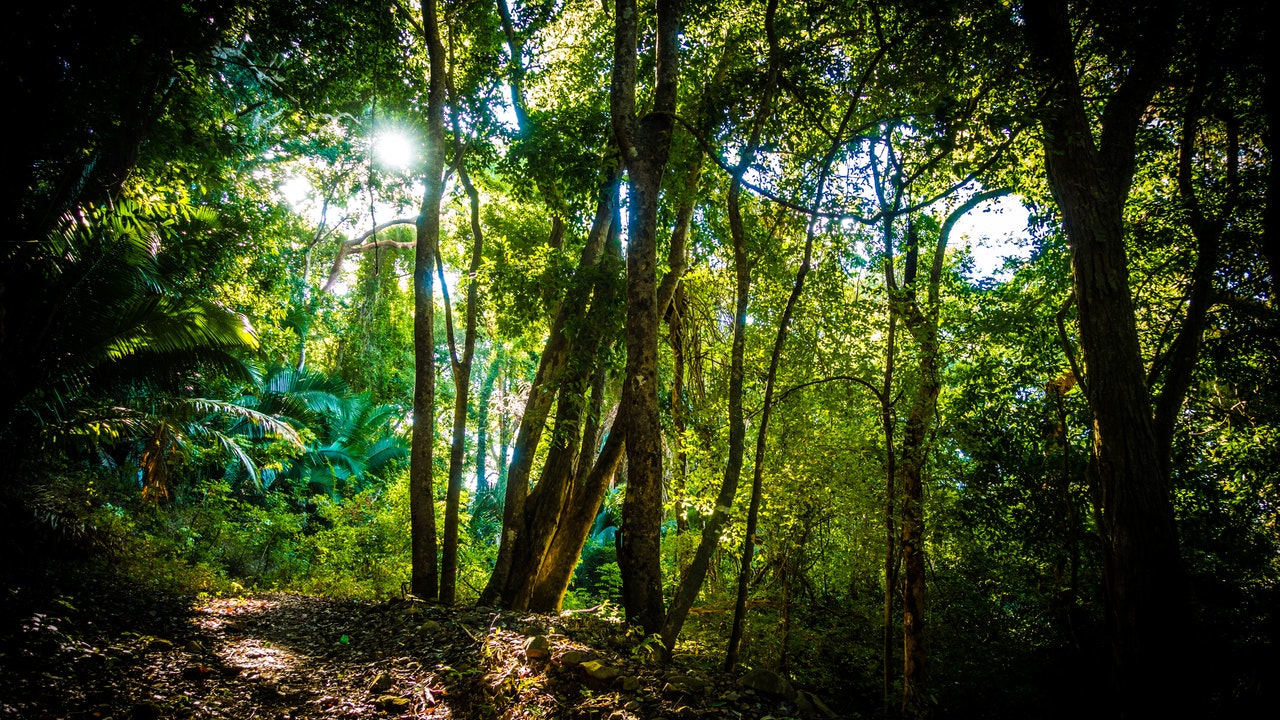 Courtesy Photo: Andre Cook, Pexels
PARTNER POST: Reforestamos Mexico Inspires Public Participation in Forest Monitoring
The partnership for Mexico's forests
As part of our mission to increase the availability of forests for sustainable development, our team at Reforestamos Mexico has been collaborating with Global Forest Watch (GFW) and Mexico's National Forestry Commission (CONAFOR) to promote forest monitoring and information transparency among decisionmakers and citizens throughout Mexico. Over the last three years, this collaboration has made relevant government data – such as forest zoning, forest cover and areas with payments for environmental services – easily accessible on the GFW platform. Having this information readily available to the public facilitates forest policy analysis and enables more informed decision making.
The GFW contest
In 2017, with support from the Centro de Excelencia Virtual en Monitoreo Forestal and Codeando Mexico, we launched a contest to promote innovative uses of GFW linked to concrete on-the-ground activities in Mexico. Our goal was to demonstrate the use cases for the newly available GFW data and to encourage a "forest culture" in which citizens could use forest monitoring tools and participate in public policy improvements.
Participants were asked to submit stories about how they use GFW in the categories of citizen participation, public policy analysis or journalism. During the first six months of 2017 we conducted promotional activities and webinars and developed a dedicated website for the contest. We also conducted outreach, including a workshop for civil society organizations that demonstrated use cases for strengthening field work and research and a journalist workshop where we reviewed potential environmental stories around monitoring data. We focused on issues and impacts, such as impacts of monocultures on forest conservation.
We received 14 strong submissions in the citizen participation and public policy analysis categories (no entries were submitted for journalism). An interdisciplinary team of experts judged the submissions based on: 1) clear use of GFW monitoring data; 2) relevance and effectiveness with respect to forest monitoring; and 3) the potential to derive specific results.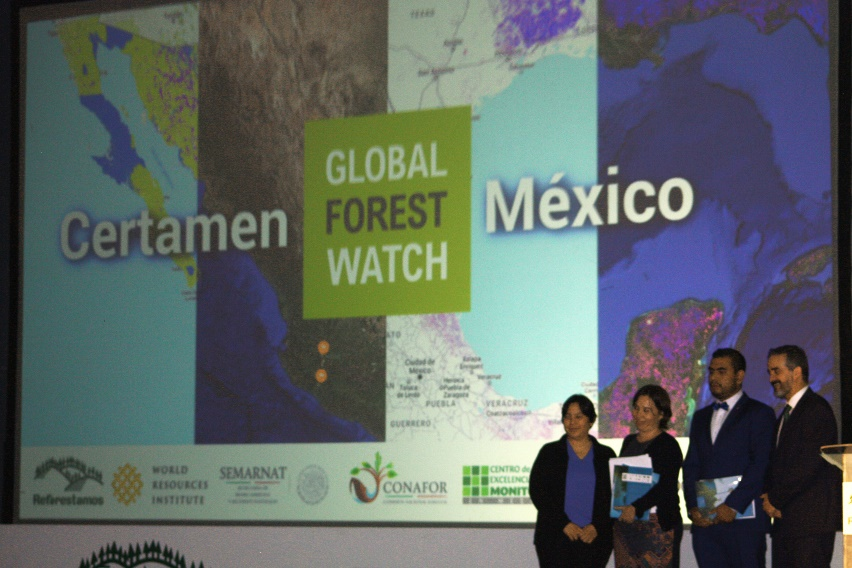 GFW Contest Winners
The winners
The winning application in the "public policy analysis" category was submitted by the Environment and Land Management Agency for Mexico City (PAOT) (Procuraduría Ambiental y de Ordenamiento Territorial de la Ciudad de México). PAOT's project used GFW to monitor tree cover loss in Mexico's Forest Conservation Land. These conservation areas are crucial for Mexico City's biodiversity as they hold an estimated 12 percent of the country's biodiversity and two percent of the world's biodiversity. PAOT's case study included a monitoring methodology that was used to further investigate dynamics behind the expansion of irregular human settlements into this conservation land.
The winner in the "citizen participation" category was Procuenca. Procuenca used GFW to analyse and track forest cover gain in areas where restoration and reforestation were conducted in collaboration with public and private actors, as well as the ejidos (forest communities), agrarian associations and forest land owners.
The winners of the contest were announced and recognized in November 2017 in Mexico City. In February 2018, representatives from PAOT and Procuenca travelled to the U.S. to meet and share their work with the GFW team and international partners.
What's next
To encourage and expand forest transparency in Mexico, we used other GFW tools such as MapBuilder in a project designed around Sustainable Development Goal (SDG) 16. SDG 16 seeks to create effective, responsible and transparent institutions at all levels and guarantee public access to information and protect fundamental rights. The Mexican Center for Environmental Law (CEMDA), CartoCrítica and Reforestamos México are realizing this goal by carrying out the project "Strengthening Transparency in the Forestry Sector." We used GFW's MapBuilder to develop  www.bosquesabiertos.org.mx, a platform where anyone can consult information regarding forest policy instruments with geo-referenced information from the Ministry of Environment and Natural Resources (SEMARNAT).
Reforestamos believes that platforms such as GFW are crucial for forest transparency, citizen participation, accountability and local collaborations. We are continuing to work with authorities to promote proactive transparency in forest policy instruments and subsidies.