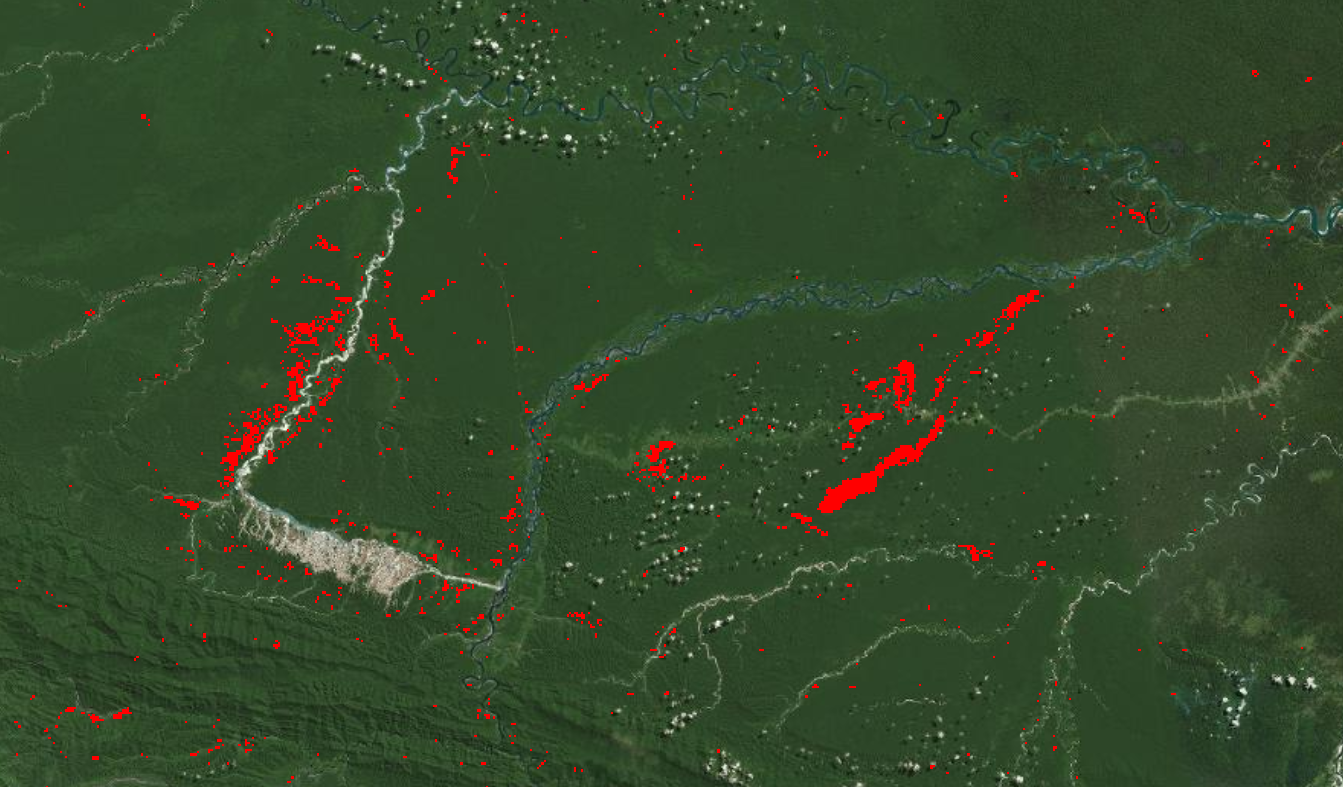 WRI to collaborate with Peruvian Forests and Wildlife Agency through Global Forest Watch
By Ruth Nogueron On the sidelines of COP 20 in Lima, the World Resources Institute (WRI) and the Peruvian Forests and Wildlife Resources Control Agency  ("Organismo de Supervisión de los Recursos Forestales y de Fauna Silvestre" – OSINFOR) signed a collaboration agreement to increase the transparency of forest information in Peru and to support improved forest monitoring and enforcement in this country.  Peru has some of the densest and most diverse forests in the world, the country hosts a full 19% of all the world's bird species and 10% of all mammals.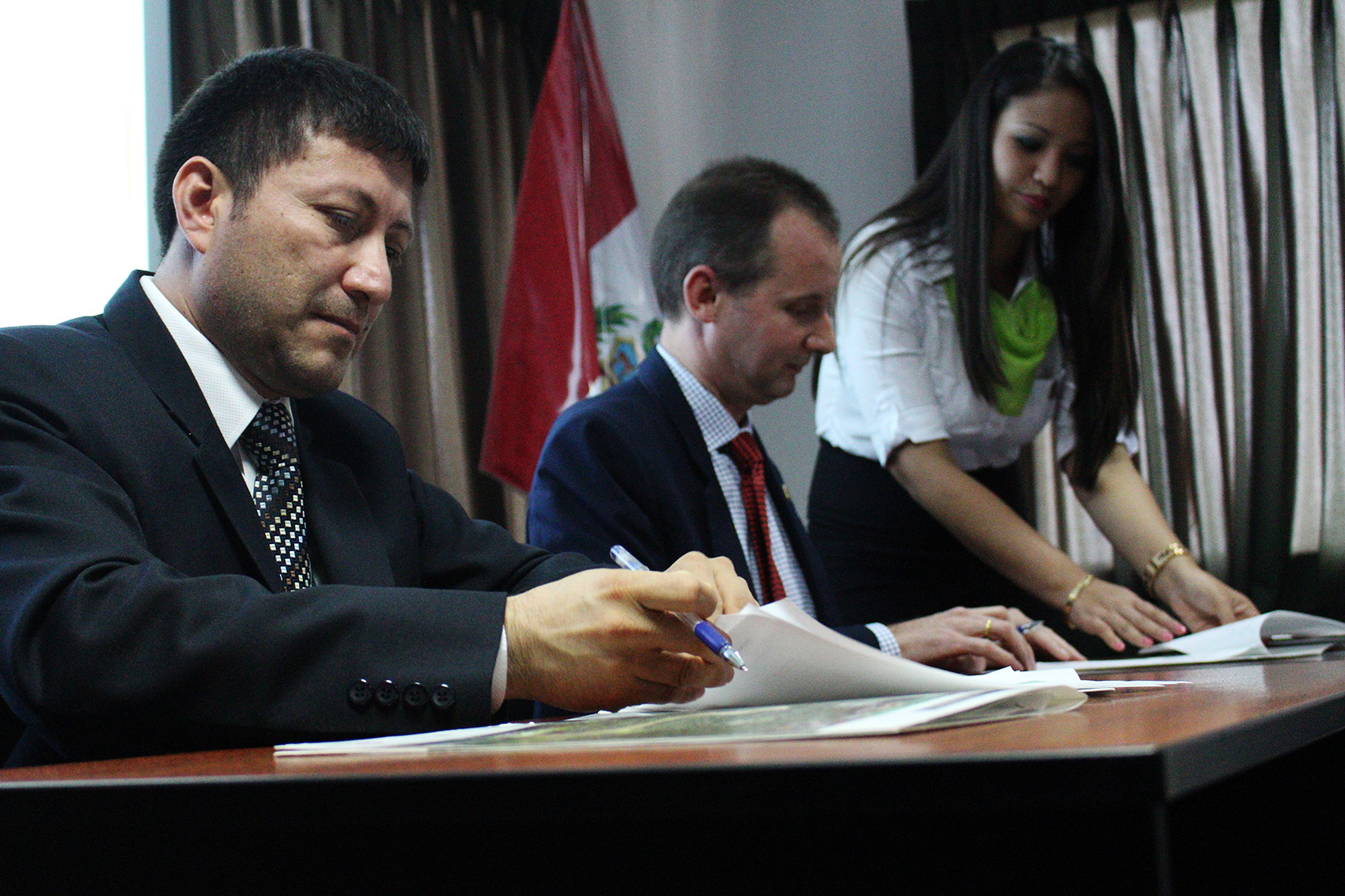 Rolando Navarro, President of OSINFOR and Nigel Sizer, Global Director of the Forest Program at the World Resources Institute, sign the collaboration agreement.
OSINFOR is the independent Peruvian government agency responsible for auditing and verifying the implementation of forest management plans in forest concessions, as well as in privately owned timber producing areas. OSINFOR's 35 field personnel conduct field verifications by working closely with local and indigenous communities throughout Peru. OSINFOR is also responsible for assisting special environmental prosecutors when irregularities are detected by providing documentation. This new collaboration brings OSINFOR's online Forest Audits Geographic Information System ("Sistema de Información Geográfica de Supervisiones Forestales" – SISFOR) together with Global Forest Watch (GFW) a dynamic online forest monitoring and alert system led by WRI and 60 partners from around the world. The two organizations will work together on a wide range of activities to compile data on forest change and management and make it more widely accessible, including: Visualizing and analyzing tree cover change and forest fires in forest concessions in Peru through Global Forest Watch; Verifying and validating GFW's tree cover loss alerts. OSINFOR's field work will provide contextual details to understand tree cover loss events in Peru; Prioritizing OSINFOR's verification actions in the field based on GFW's tree cover loss alerts; Documenting and demonstrating the effectiveness of OSINFOR's work. This is the first GFW collaboration agreement with a Latin American government agency. Data and stories will be available on globalforestwatch.org.
Latest articles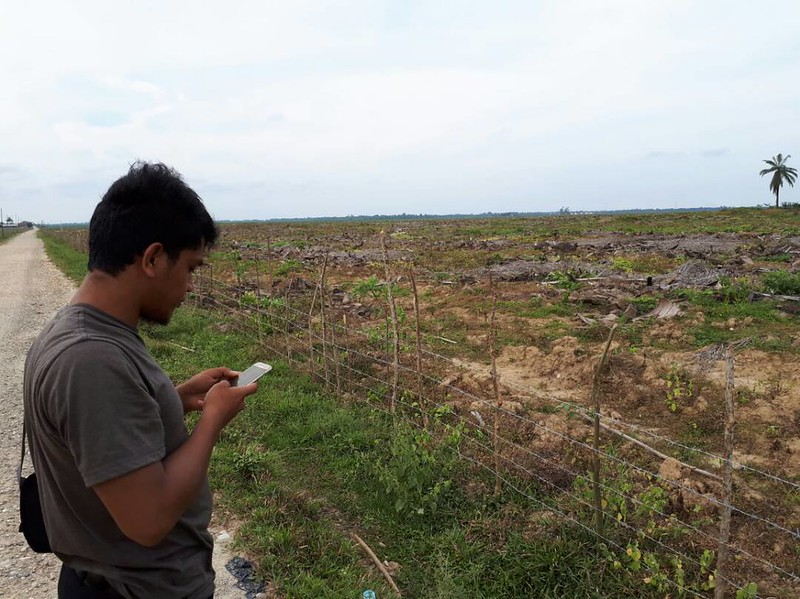 VIDEO: Patrol the Leuser Ecosystem with Forest Defenders at HAkA
It's the last place on Earth where orangutans, Sumatran rhinos and elephants and tigers still roam wild together, and it's under threat. The Leuser ecosystem in Indonesia is a hotspot for biodiversity and a vital carbon sink, but encroachment from logging and oil palm and rubber plantations is eating away at the forest. Forest, Nature and Environment of Aceh (HAkA), an organization dedicated to protecting the environment in Indonesia's […]