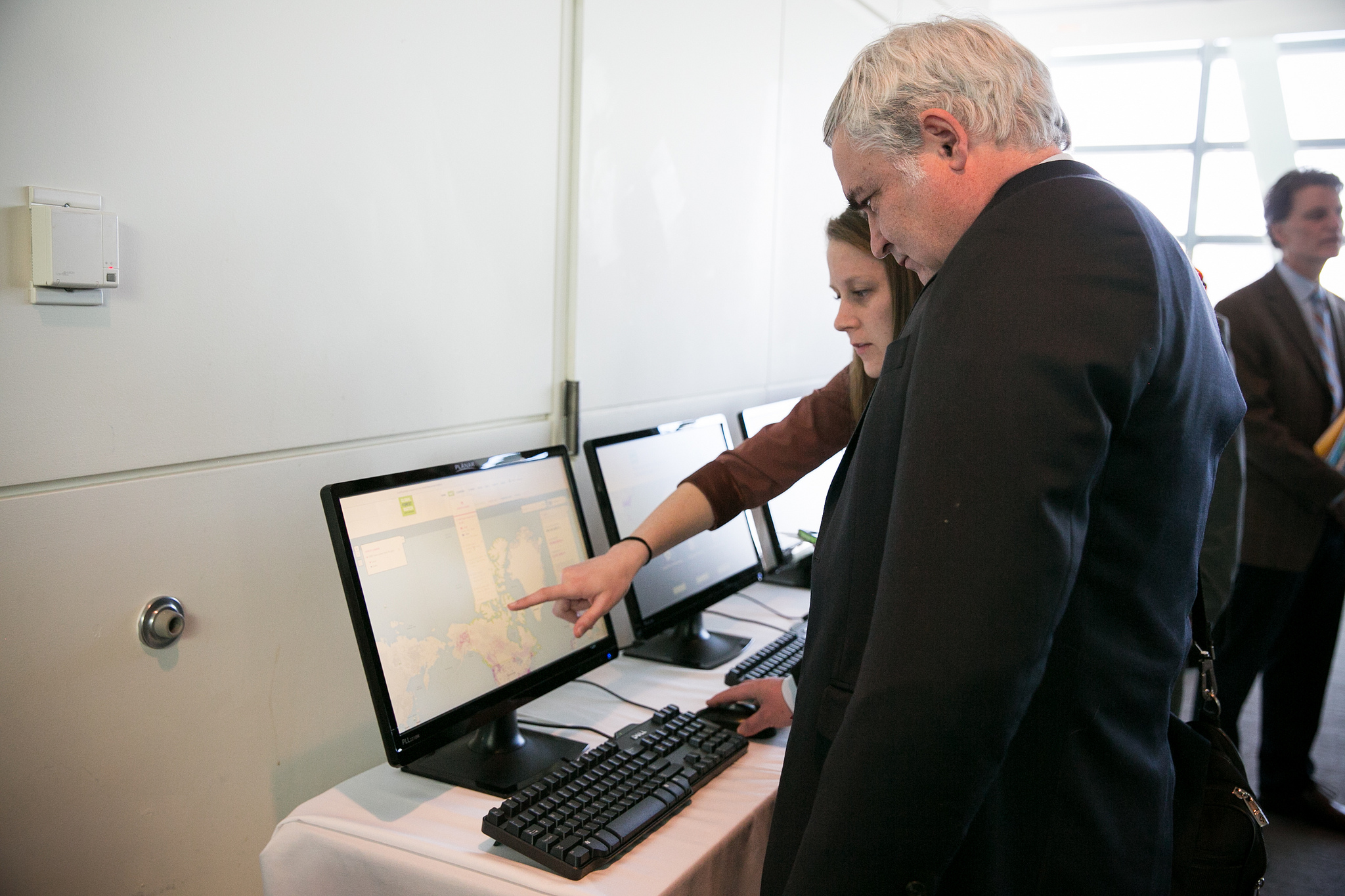 Introducing the redesigned GFW App Store and Blog
By Karla Renschler Global Forest Watch brings you the latest information on what's happening in forests around the world. As the platform grows with new data and features, we are continuously working to keep GFW as engaging and accessible for users as possible. To that end, we're excited to introduce some of the changes we just rolled out on our "Explore" page and the GFW blog. These new features make it easier to find and browse information online, further enhancing the GFW user experience. Check out what's new below!
Explore the App Store
Since GFW launched in early 2014, the number of applications built off the platform continues to grow. Our "App Store" on the Explore page currently features 19 applications from both GFW and our partner organizations. To help users digest this growing list of apps, we updated the layout with condensed, interactive tiles. Now with one glance, users can scan all applications and discover the many projects powered by GFW.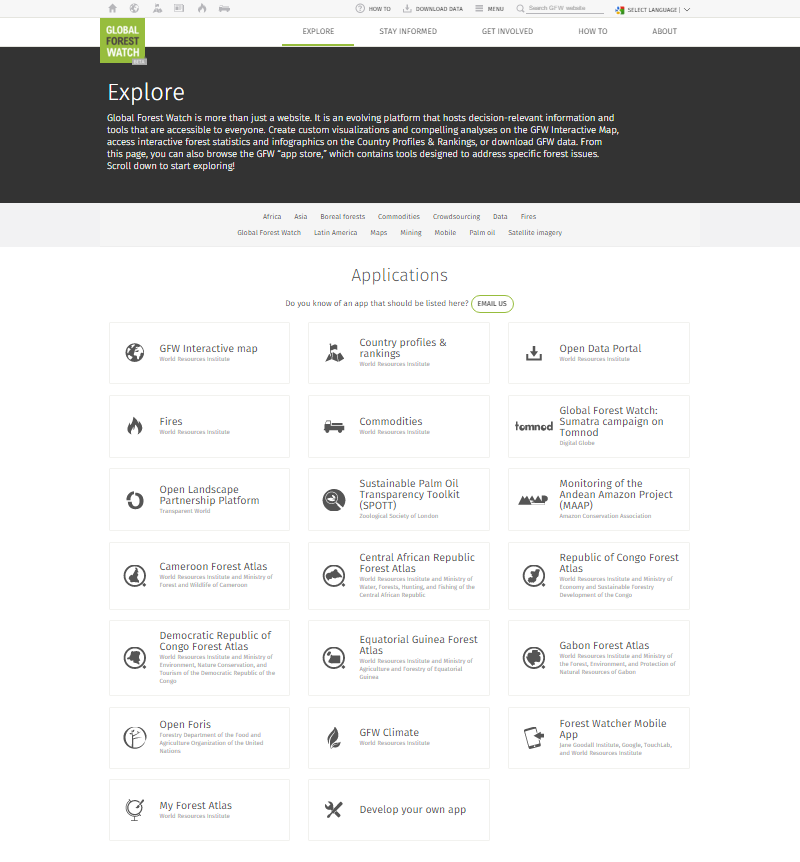 Clicking on any tile brings up more information about the app and a link to launch it, and arrows let users scroll through all of the apps in more detail.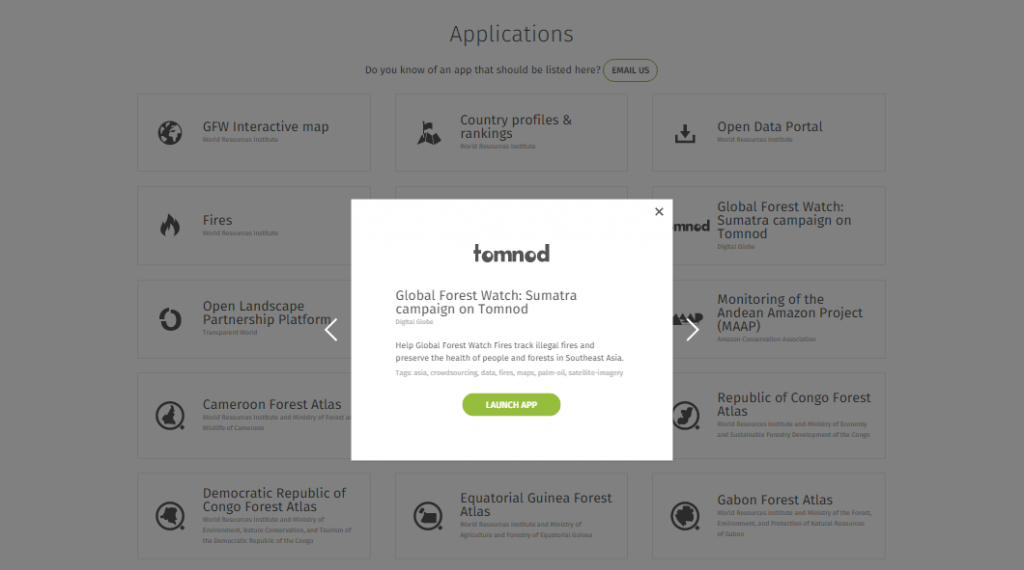 Find the Apps You're Looking For with Tags
We also added a new tagging system that makes it easier than ever to find applications related to a particular theme or geographic location. Users can sort through all applications based on the most popular keywords.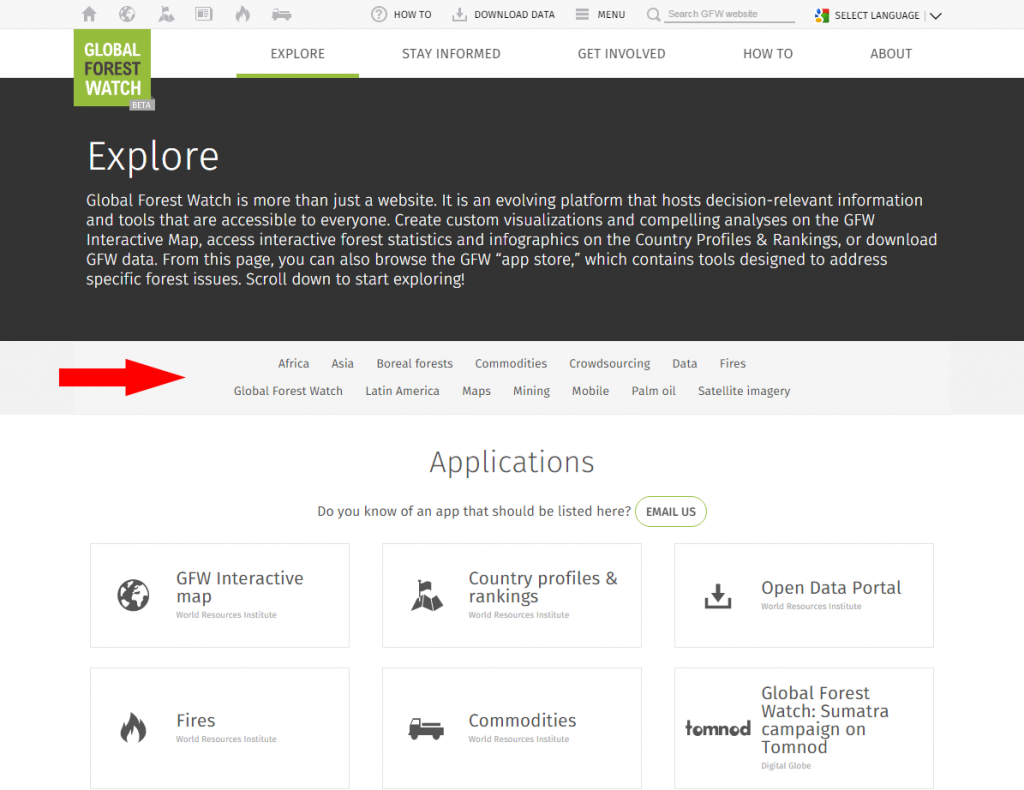 So whether you want to help identify and track illegal forest fires in Indonesia through a Tomnod campaign, or assess the sustainability of oil palm operations with the Sustainable Palm Oil Transparency Toolkit (SPOTT), you'll find the app you're looking for on the Explore page.
Browse the Blog
The GFW blog has also grown significantly over the last year. As the platform becomes richer with data, our experts help break it down and glean insights with analyses and feature posts. We are also always adding new posts to recurring series, like our "GFW User Profile," in which we spotlight GFW users and how they use the platform in their work and everyday lives, and the "Map of the Week," which dives down to interesting spots on the map to tell short stories. Our new blog design makes it easier to navigate all of these exciting posts. We replaced the blog's old scrolling design with a new, more visually engaging tile layout so that users can easily browse and click on blogs that look interesting. The tiles also make the blog easier to view on mobile and tablet devices, which cater to an increasing share of GFW users.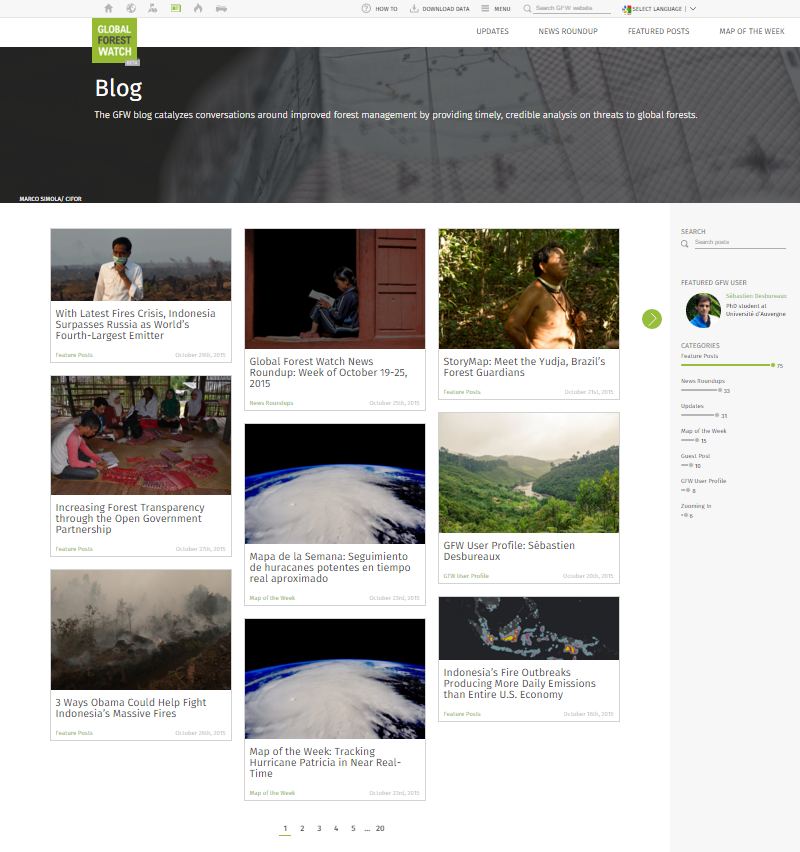 See the Sidebar? The redesigned blog also includes a new sidebar to help users find exactly what they're looking for. In addition to improving our search feature, we added a new category chart that shows how many blogs have been published under each category, allowing users to filter blogs by content-type. On the sidebar, you'll also find something new that we at GFW are very excited about: a featured GFW user. We love engaging with our users and learning about the role that GFW plays in your lives. If you would like to be included as a featured user, send us an email at gfw@wri.org, or submit a story about what you see happening in your hometown forests.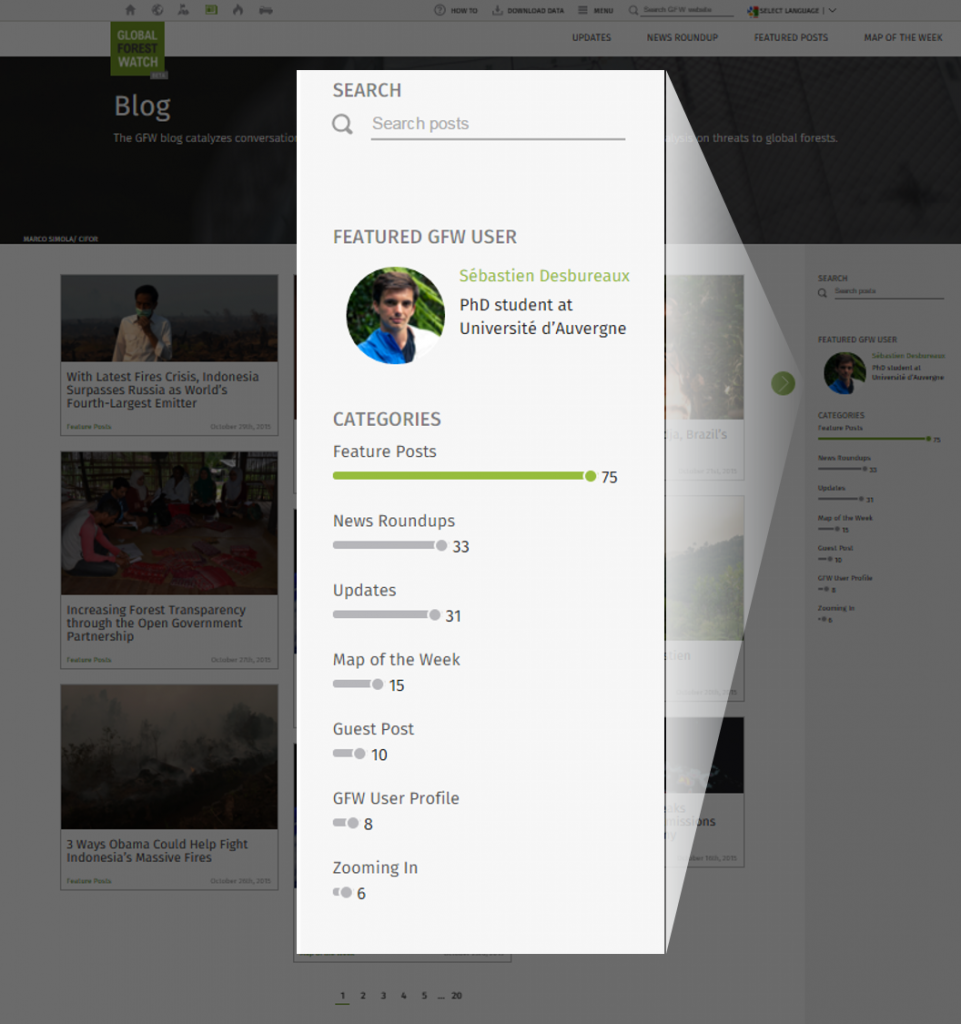 If you have any feedback on the redesigned Explore page or the GFW blog, you can leave comments on our feedback page. We hope you enjoy our new look!
---
---
Latest articles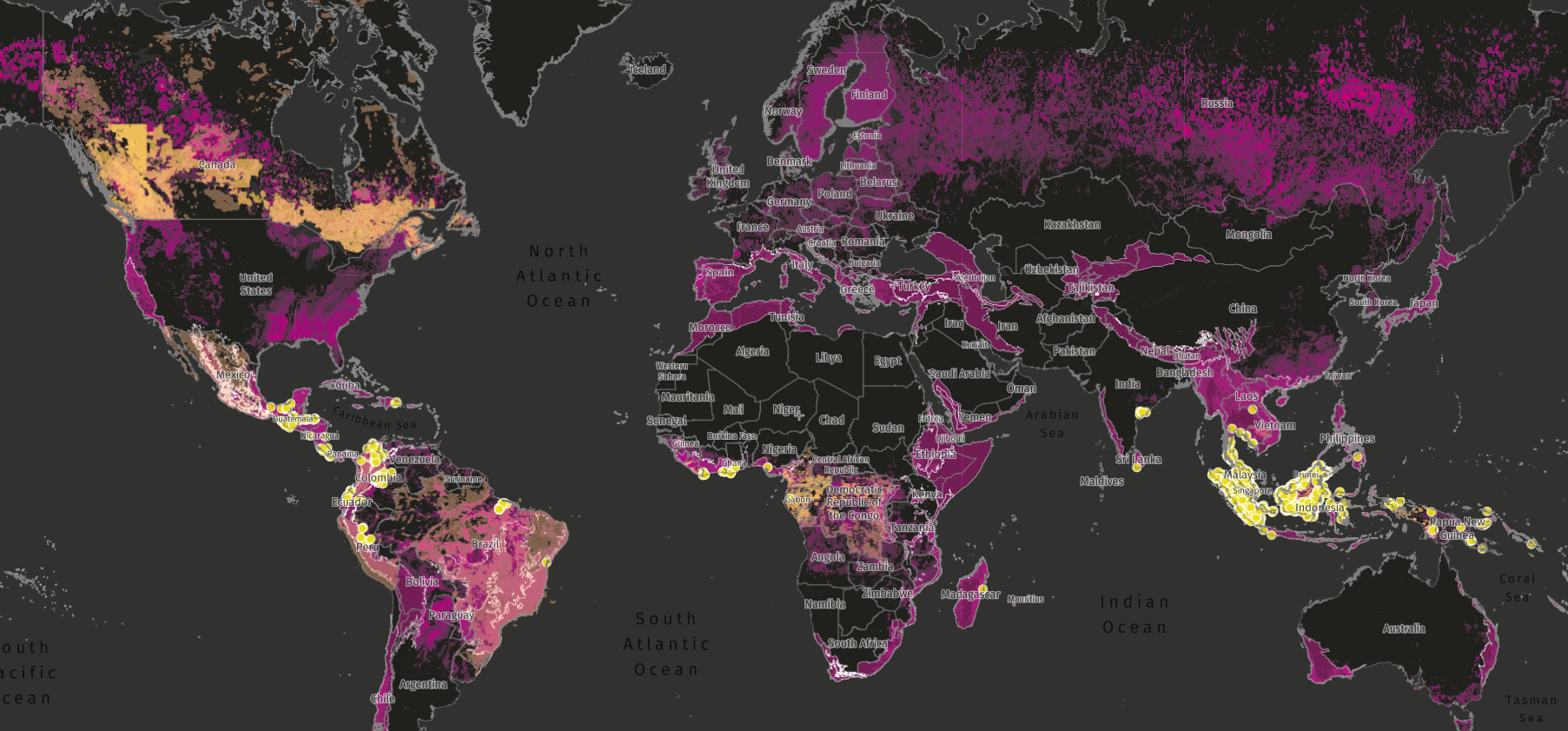 Turning Over a New Leaf: GFW's New Map Makes It Easier to Explore, Analyze and Customize Forest Data
Visitors to the Global Forest Watch map this week may have noticed some changes in the design. These changes go beyond what you see on the surface. The new map is faster, facilitates customization and makes exploring and analyzing forest data even easier. Not sure where to start? Use the new search and explore features While our diverse collection of data […]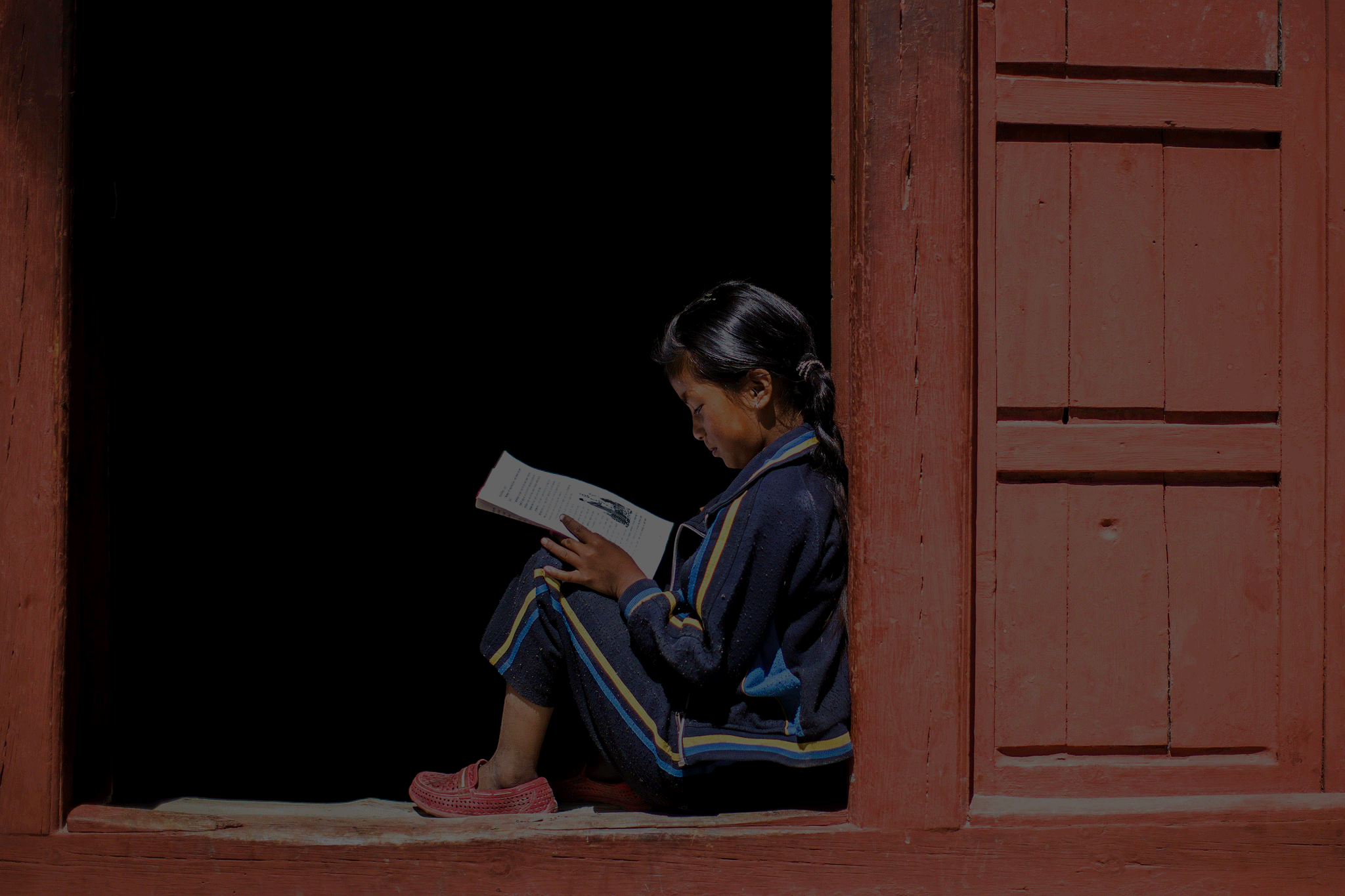 UPDATE: High-resolution satellite imagery is back on GFW
Since March, high resolution satellite imagery has been unavailable on Global Forest Watch while we switched service providers from UrtheCast to Sentinel Hub to ensure continued global coverage. We wanted to thank you for your patience during this process, and update you with the exciting news that you can now once again access high-resolution satellite imagery on GFW! View this spot on the GFW interactive map. Sentinel Hub provides the latest Landsat 8 and Sentinel 2 […]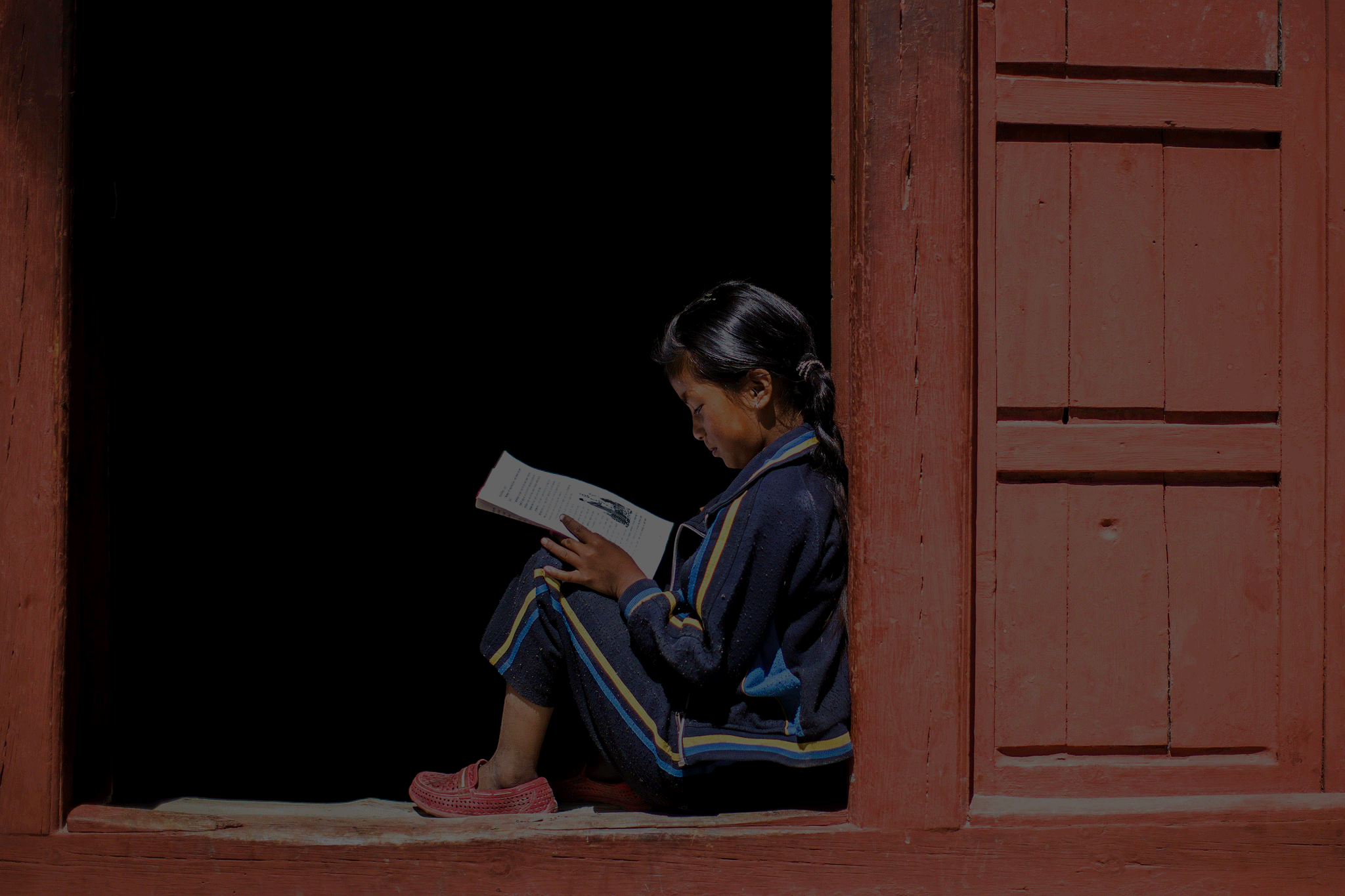 UPDATE: GLAD deforestation alerts temporarily on hold
As you may have noticed, the GLAD deforestation alerts have not updated for several weeks. We wanted to thank you for your patience and give you the latest on when the alerts are expected to be back online. When will GLAD alerts be back? The team at University of Maryland's Global Land Analysis & Discovery […]