Grants & Fellowships
The Small Grants Fund and Tech Fellowship support civil society organizations and individuals around the world to use Global Forest Watch in their advocacy, research, and field work.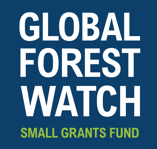 Small Grants Fund
The Global Forest Watch Small Grants Fund seeks to build the capacity of civil society organizations to effectively use GFW tools and data to reduce illegal or unplanned deforestation. Successful projects translate data into action, applying GFW to overcome challenges in protecting the world's forests.
For information on the 2023 grant cycle, please click on the links below.
Applications for the current grant cycle are now closed.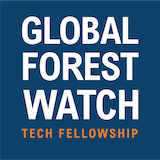 Tech Fellowship
We are not currently accepting applications for the GFW Tech Fellowship. For more information about the Tech Fellowship, see our Frequently Asked Questions.
For questions about the Small Grants Fund or Tech Fellowship program, or to be notifed when the next call opens, please write to us at gfwfund@wri.org