Blog home
/
Uncategorized
/
View, Analyze, and Download Global Forest Watch Data Easier Than Ever With New Features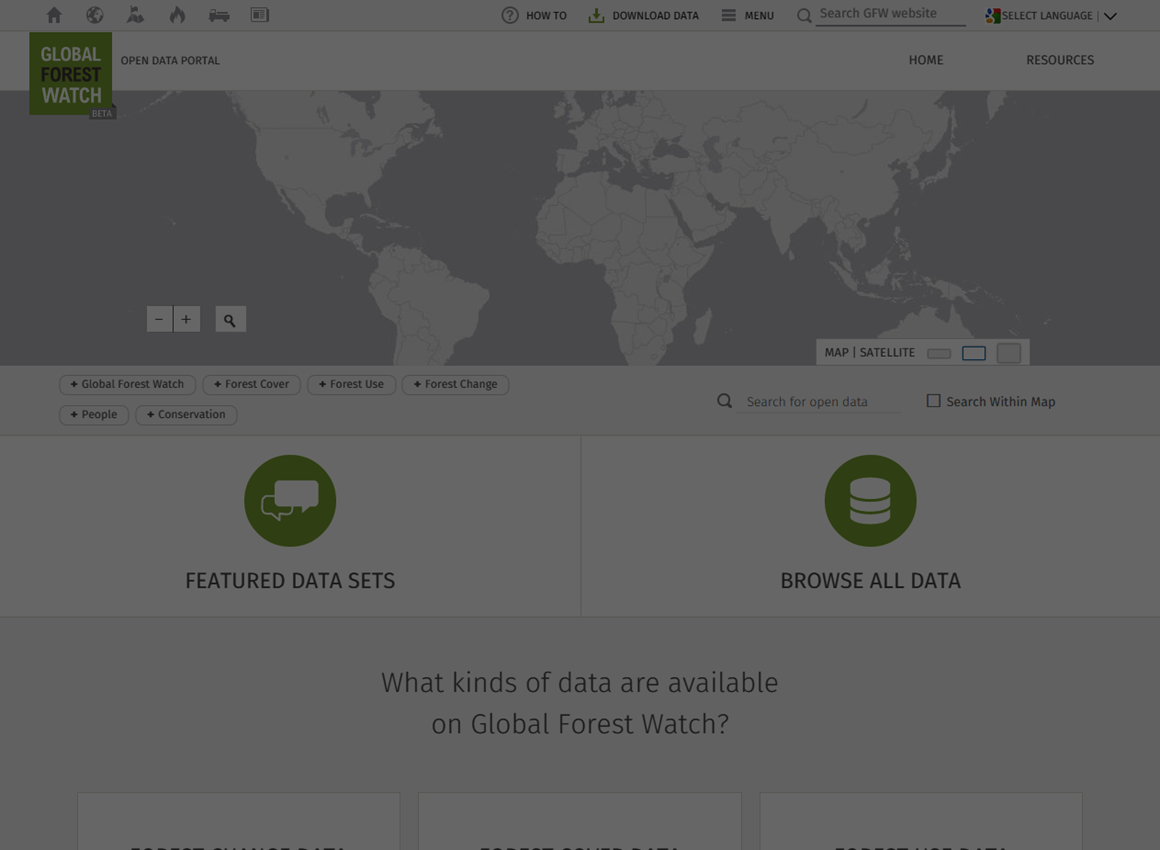 View, Analyze, and Download Global Forest Watch Data Easier Than Ever With New Features
By Benjamin Jones, Asa Strong and Alyssa Westerman The Global Forest Watch team is excited to announce another round of upgrades that will improve your experience on the Global Forest Watch platform. Over the past year, GFW has expanded to include more forest and land-use data and advance functionality. To better accommodate new data, showcase existing functionality, and address user feedback, we have added three new features:
an 

Open Data Portal

;

infrastructure that allows for seamless integration of local data; and
a more intuitive interface for the interactive map.
Read on to learn more about these exciting new features!
Easily discover, explore, and download all GFW data
With our new Open Data Portal, users can easily discover, explore, and download GFW's growing number of data sets in one location. The Open Data Portal allows users to easily discover data by using simple keyword searches, selecting data categories (e.g. Forest Use) or a country, or searching within an interactive map.

You can also explore relevant information for each data set. Raw data can be confusing or intimidating at first glance, so it's important to provide you with easy-to-use tools for exploration. View data descriptions, preview attribute tables, and visualize data with colorful graphs using the Open Data Portal. The Open Data Portal gives you more control over downloading data. Once you've narrowed your search, you can easily download data sets in multiple formats, including .CSV, .SHP, KML, JPEG, PNG, TIFF, or access the API, and quickly add them to your favorite tools such as ArcMap, Google Earth, and ArcGIS Online. For example, the Open Data Portal gives you greater control over downloading big raster data sets like the University of Maryland/Google tree cover loss data, which you can now download for specific areas by zooming into your area of interest using the portal's interactive map.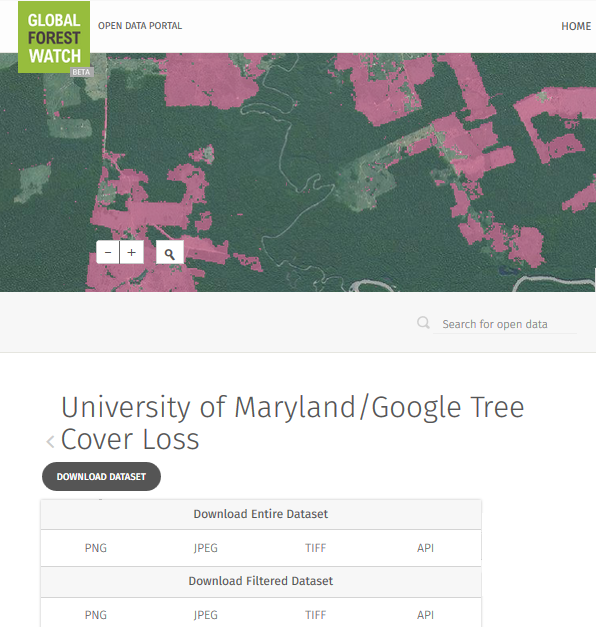 The Open Data Portal is also seamlessly integrated with ArcGIS Online, a powerful Esri-based web-mapping application. Within the portal, you can now open and symbolize any data set in ArcGIS Online, with or without an account. With a free account, you can combine custom content with GFW data, save data in ArcGIS Online, and share your maps using any of Esri's web-map templates. Explore GFW data now by visiting the Open Data Portal at data.globalforestwatch.org!
New access to local data
While GFW often prioritizes sharing global data on forests (it's in our name after all!), global data may not be as relevant or actionable at a local level. As our team has learned from users, there is strong interest in fine-scale data that is applicable to a specific region. Users want to zoom in from global trends and explore what's happening in their own backyard. Fortunately, there is a lot of local data out there, but until now Global Forest Watch lacked the interface to display both global and local data sets without cluttering the map.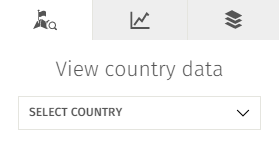 GFW's new local data feature finally provides the infrastructure needed to efficiently display national and subnational data sets. This will enable the proliferation of new local data layers that add to and/or supplement our existing global layers. This new feature also provides easy access to download country data from the Open Data Portal and links to other country-specific information. To get started, enter the GFW interactive map, choose a country (try Indonesia), and turn on the available data layer(s) using the new "country layers" tab located above the map. Our next challenge is identifying the most useful local data layers to add to the platform. If you have data you'd like to share or see on GFW, let us know!
An interactive map that's even easier to use
The GFW interactive map contains analysis tools for forest change statistics, display settings, and now, infrastructure for displaying more country data. It's important that these features are easy to find and use. All types of analysis can now be accessed through the map. Simply click the analysis icon, choose what you'd like to analyze, and follow the instructions provided.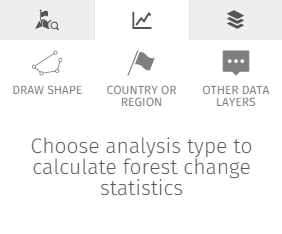 If you are viewing UMD/Google tree cover extent or tree cover loss, you will see a note in the data legend indicating the canopy density of the data you're viewing. Simply click the green button to adjust the tree cover canopy density for the data displayed on the map or in your analysis results. 

You will also notice that common map features—zoom, share, refresh, hide windows, and search (which only applies to the Google base map)—are now located in the bottom left corner of the map. Click the icons or use the indicated shortcut to adjust or share your display.tree cover canopy density for the data displayed on the map or in your analysis results.analyze, and follow the instructions provided.

Working together to continuously improve
Who suggested these changes in the first place? You did! As a GFW user, your feedback helps us build a better tool to empower people everywhere to manage and conserve forest landscapes. Please continue providing feedback, sign up to become an official tester, or find another way to get involved.
Latest articles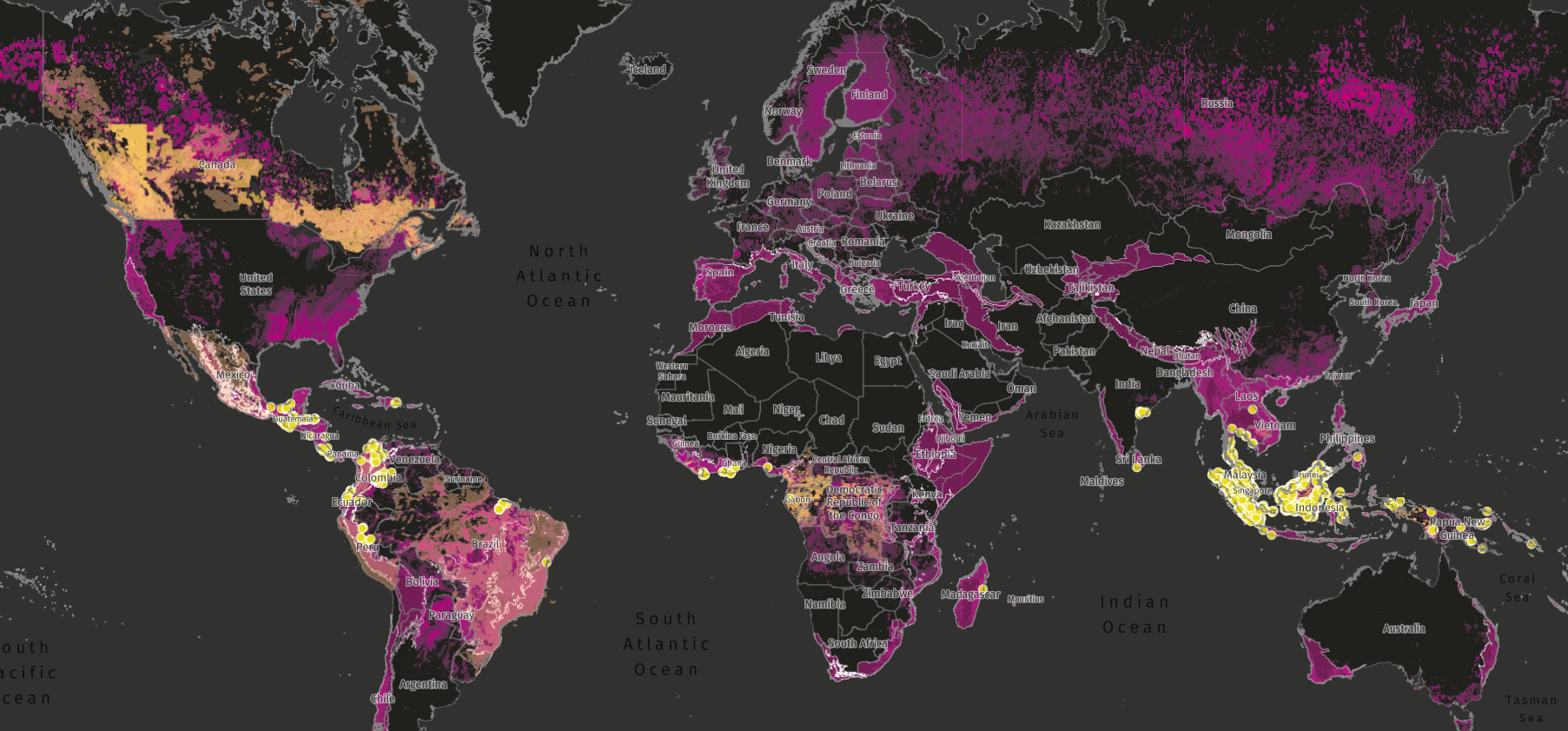 Turning Over a New Leaf: GFW's New Map Makes It Easier to Explore, Analyze and Customize Forest Data
Visitors to the Global Forest Watch map this week may have noticed some changes in the design. These changes go beyond what you see on the surface. The new map is faster, facilitates customization and makes exploring and analyzing forest data even easier. Not sure where to start? Use the new search and explore features While our diverse collection of data […]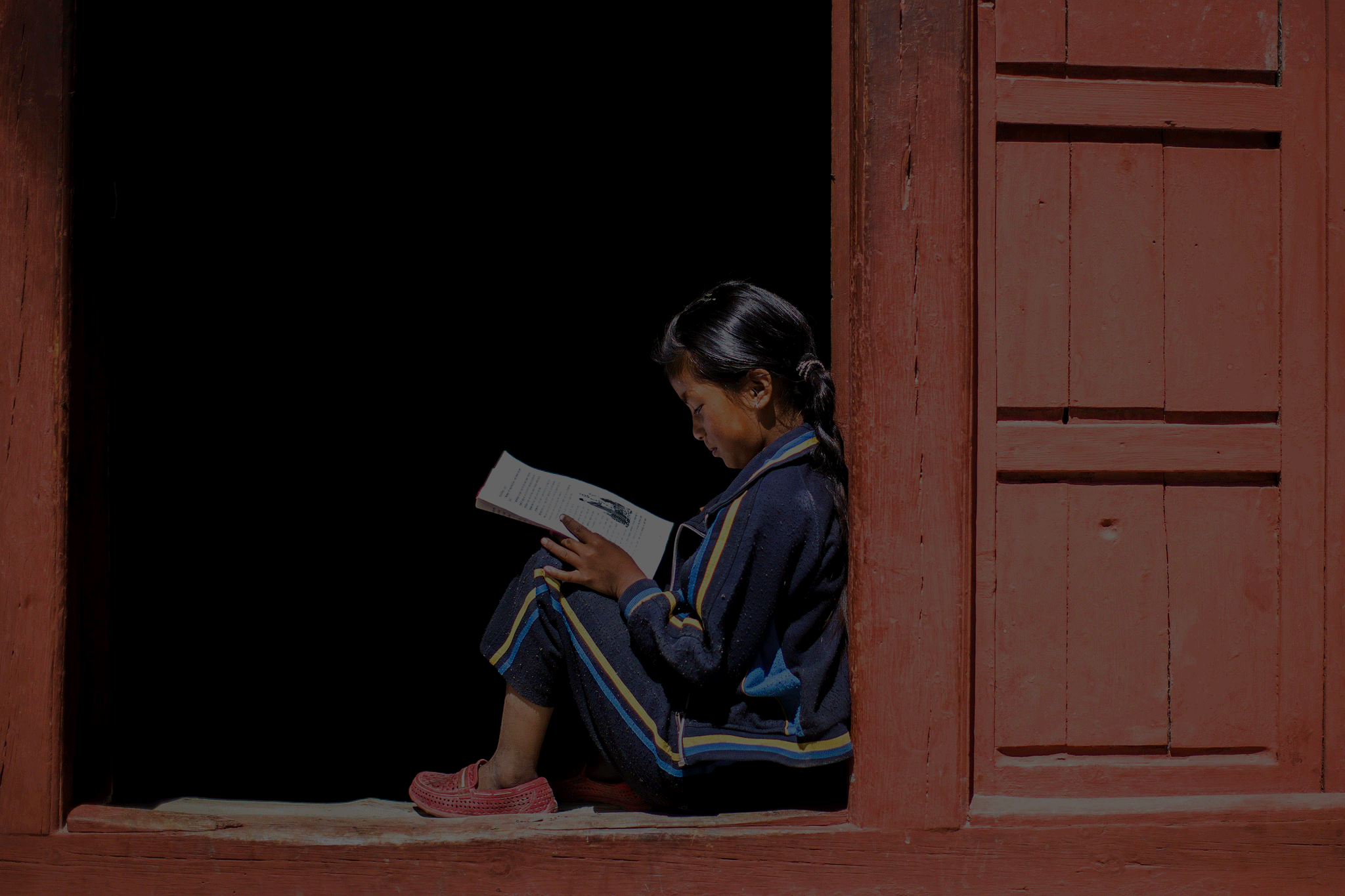 UPDATE: High-resolution satellite imagery is back on GFW
Since March, high resolution satellite imagery has been unavailable on Global Forest Watch while we switched service providers from UrtheCast to Sentinel Hub to ensure continued global coverage. We wanted to thank you for your patience during this process, and update you with the exciting news that you can now once again access high-resolution satellite imagery on GFW! View this spot on the GFW interactive map. Sentinel Hub provides the latest Landsat 8 and Sentinel 2 […]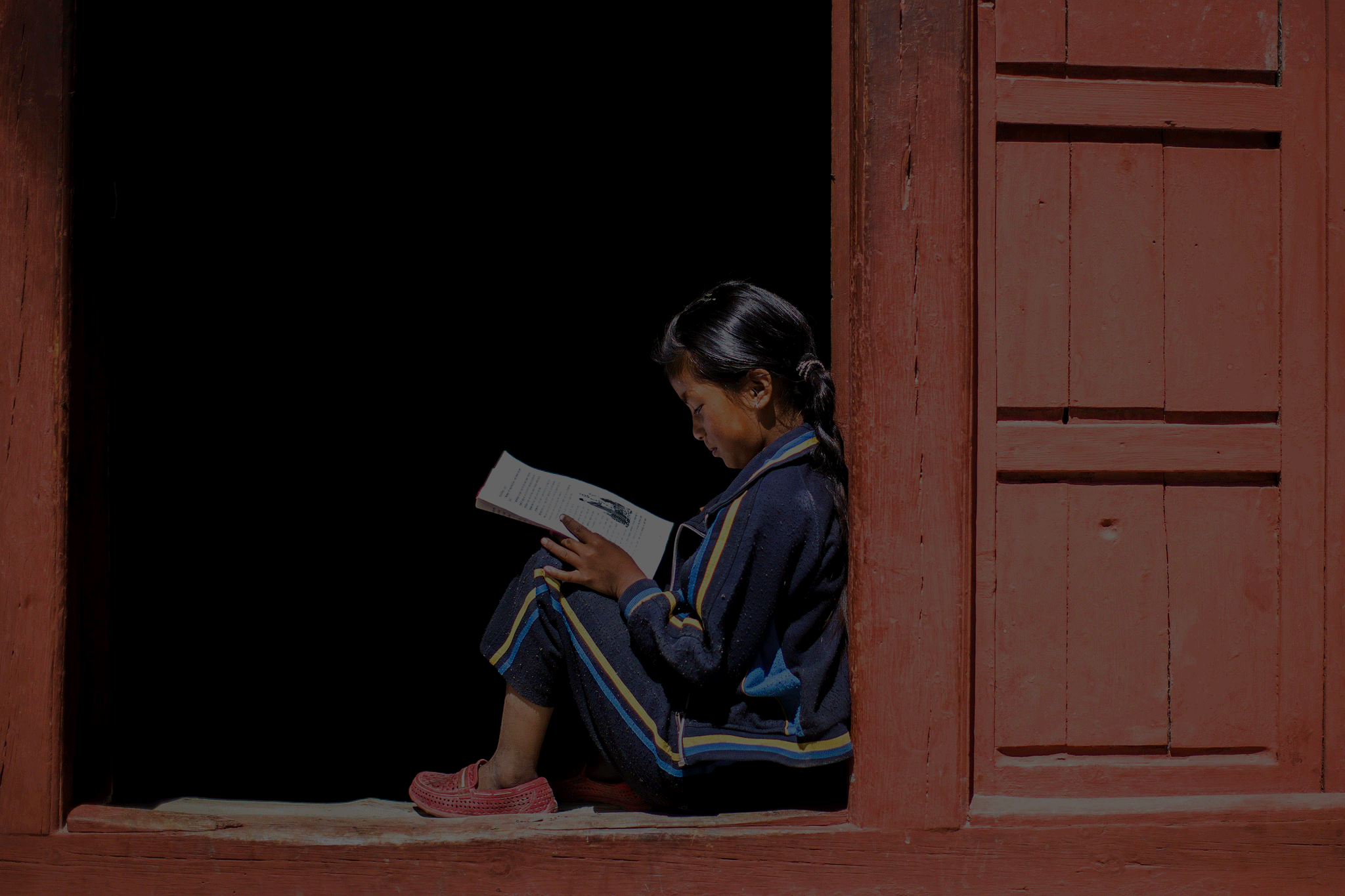 UPDATE: GLAD deforestation alerts temporarily on hold
As you may have noticed, the GLAD deforestation alerts have not updated for several weeks. We wanted to thank you for your patience and give you the latest on when the alerts are expected to be back online. When will GLAD alerts be back? The team at University of Maryland's Global Land Analysis & Discovery […]