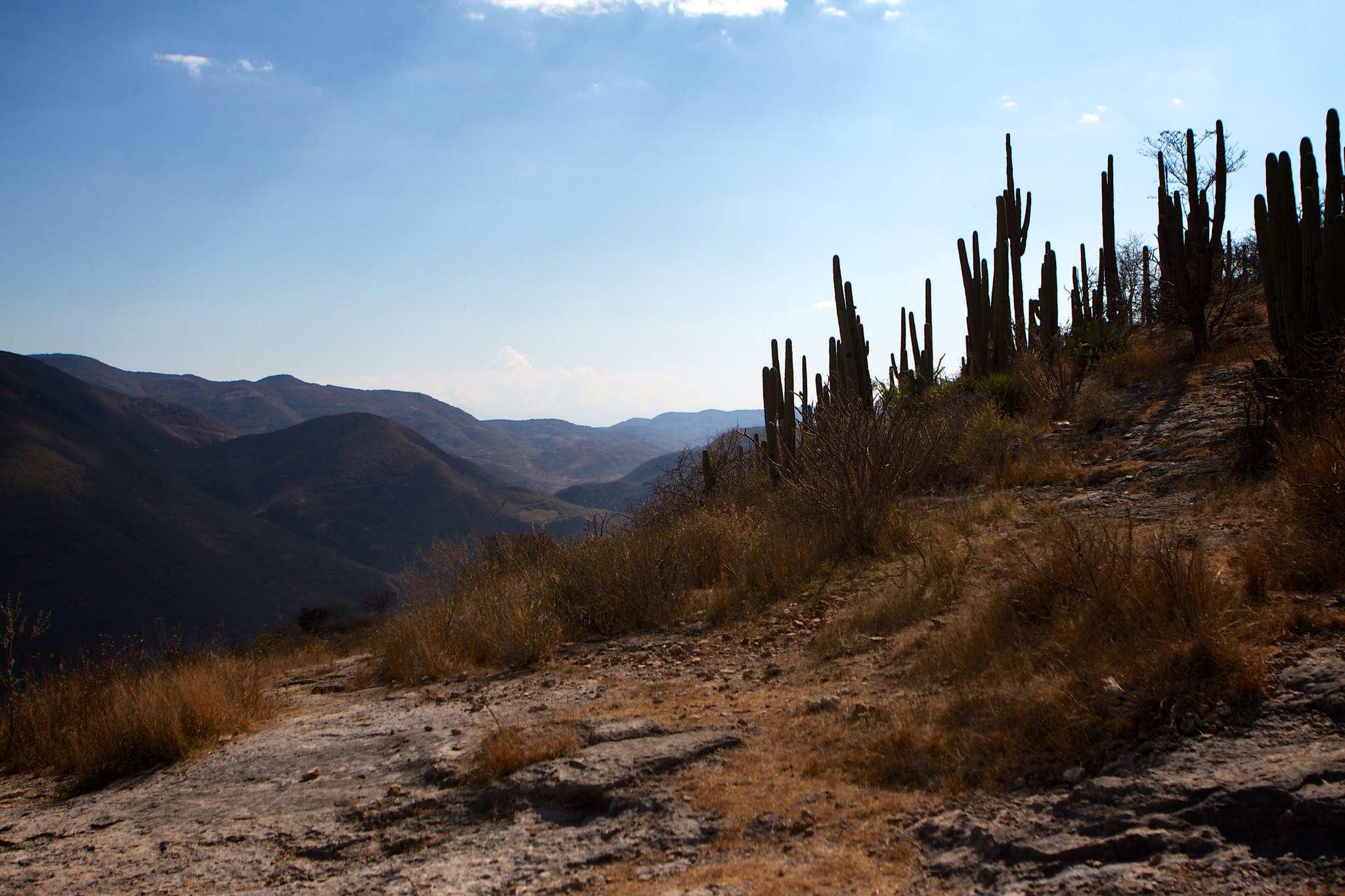 Mapa Oaxaca Platform Puts the Power of Data into the Hands of Mexican Communities
---
Raul Padilla Calderon is an IT consultant working with the Oaxacan government on Biodiversity matters, and Floriberto Vásquez Ruiz works within the Oaxacan state government as the Undersecretary for Climate Change, Natural Resources and Biodiversity.
---
In Oaxaca, Mexico, 78% of the land is controlled by local communities— that's over 9,375,000 hectares. Yet, although these communities have the right to make decisions about the use of their land, they often lack the data needed to make informed decisions on where to construct settlements, farm or preserve the natural environment. 
Mexico's land rights system designates two types of land for community management, "comunidades agrarias" and "ejidos", both of which endow the land and all its natural resources to local communities. In Oaxaca, there are 850 ejidos and 714 comunidades, each with their own governing bodies, regulations and customs. The majority of these territories are on rural land, which in Oaxaca is highly mountainous terrain where internet connectivity and access to land management data is rare.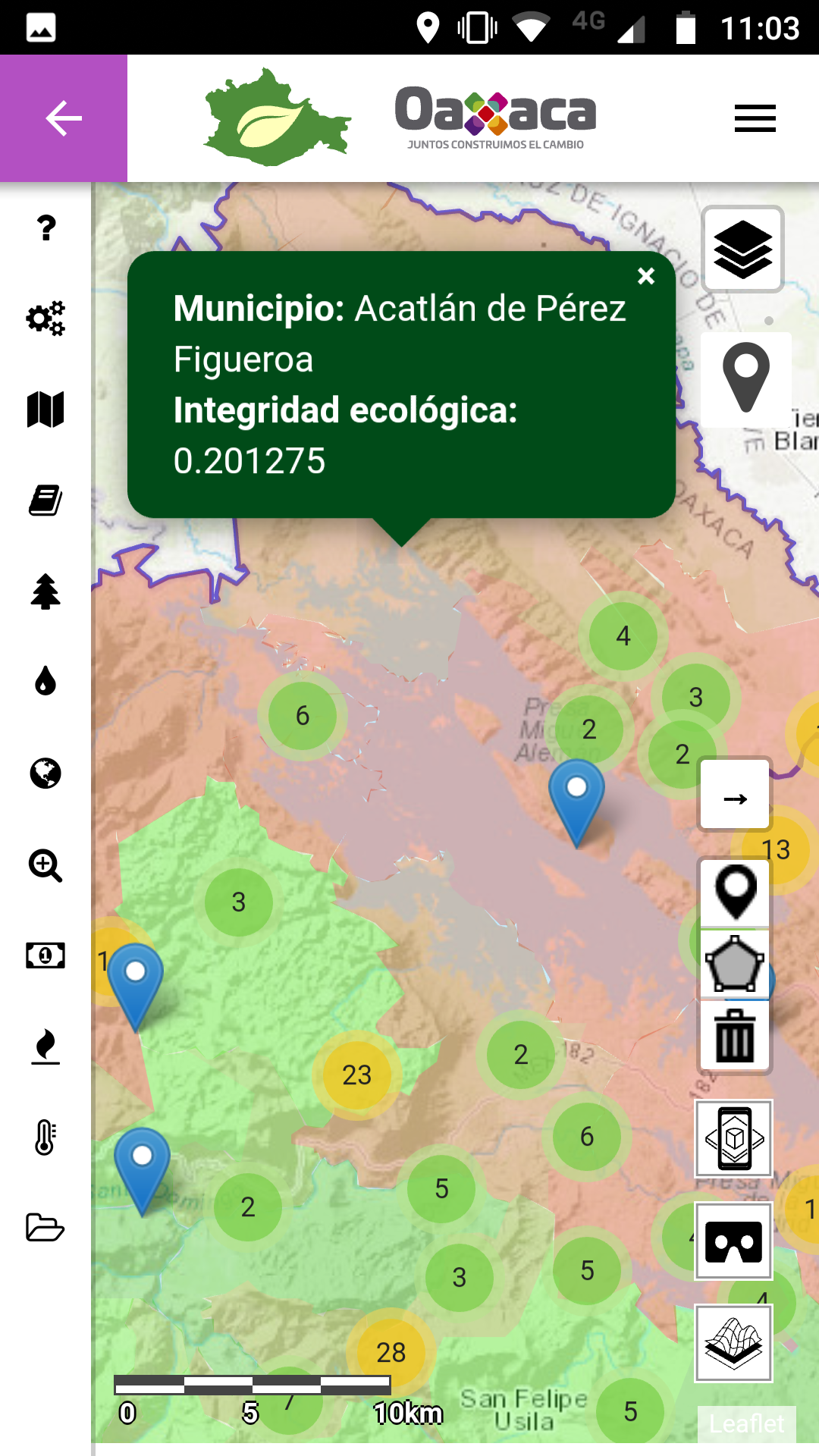 GLAD alerts displayed in the Mapa Oaxaca application.
A new phone application, Mapa Oaxaca, places this data in the hands of comuneros and ejiditarios, to help better inform their decisions on how to use the natural resources within their territory. The app was recently commissioned by the state as part of Oaxaca's efforts to combat climate change, in recognition of the fact that 12% of their greenhouse gas emissions come from the loss of forests. Cellphones are becoming near universal across the younger population who will take advantage of sporadic Wi-Fi signals when available, and Mapa Oaxaca is designed for use on these phones even when they are offline in more remote areas. 
The app contains a wealth of data and geographic information divided into six categories: 
Territorial divisions and land tenure. This data allows users to see the boundaries of microregions, municipalities and their ejido or comunidad, as well as major population centers and roads. 
Regional Territorial Ecological Planning Program of the State of Oaxaca (POERTEO). POERTEO layers provide recommendations for suitable uses of different lands based on the environmental impact of production activities, in order to better protect and preserve the available natural resources. 
Natural resources. This category includes information on the area of basins, rivers, soil types, geology, vegetation and climate. 
National Forestry Commission (CONAFOR). This data shows areas that are eligible for financial support from CONAFOR. 
Fire and deforestation alerts. This category includes GLAD deforestation alerts and fire alerts from Global Forest Watch. 
Ecological integrity indices. This data indicates natural areas that have been degraded by human activity. 
Currently most of this data is only accessible by using GIS software on a computer with enough processing power to download and manipulate large datasets, limiting its use to a handful of specialized technicians working either in government agencies or with universities and research institutions. With the Mapa Oaxaca app that technical information can be directly accessed by anyone with a smartphone.
The data is stored within the app, making it useful even when the phone is not connected to the internet. In the case of GFW's near-real-time alerts, the data is automatically updated each time the phone has access to the internet and stored in the app for future offline use. 
Mapa Oaxaca has already been adopted by the staff of the Environment Secretariat for use in their field activities. It is currently in the process of being introduced by the Secretary of the Environment of the Government of Oaxaca to communities across the state.
Other states in Mexico have also expressed interest in adapting the Mapa Oaxaca format for their particular use. A territorial planning app like this could be useful for states like Chiapas and Quintana Roo where the majority of forest resources fall on ejido or communal lands. 
Similar tools have already begun to be employed on a smaller scale to help in monitoring the Selva El Ocote Biosphere Reserve in Chiapas. In October, a pilot of the platform began, testing its usefulness for rapid response to forest clearing or fire within the reserve. 
Environmental monitoring tools continue to proliferate as new sources of data become available, but data is only useful if it is accessible. Mapa Oaxaca strives to bridge the technological gap for the people of Oaxaca, giving them the information they need to sustainably manage their lands. 
---
---