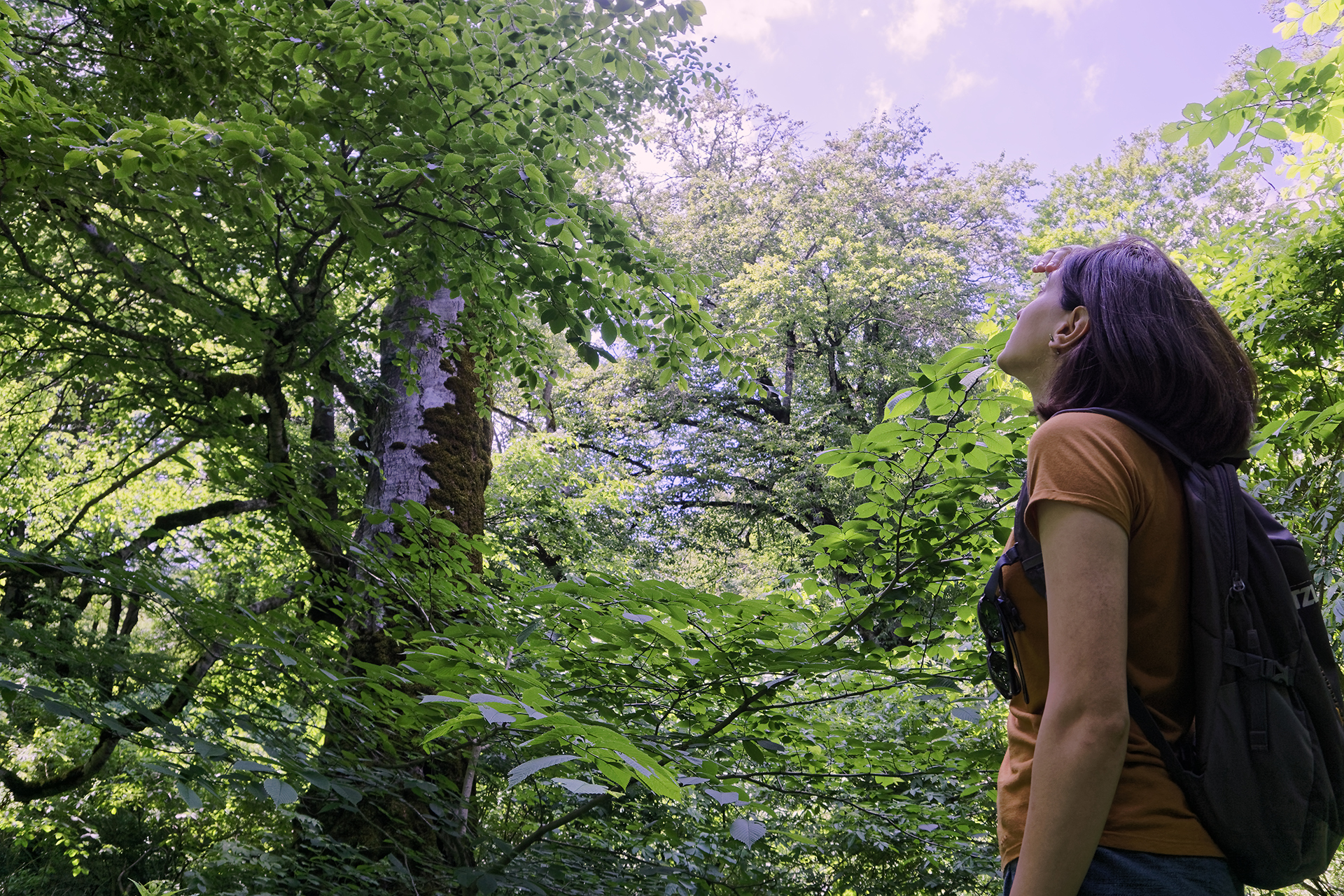 This 23-year Old Woman is Innovating Forestry in Her Home Country
Sophie Gogibedashvili decided she wanted to be a forester during a hike in her second year of university. In the middle of Georgia's Borjomi-Kharagauli National Park she was overwhelmed with emotion.
"The forest was talking to me," Sophie recalls. She is still touched by the memory even now, in her office at Georgia's Center for Biodiversity Conservation and Research, NACRES. "I knew the soil type, the tree species, why the small tree was under the big one, how they were all interacting with each other."
Gogibedashvili has always loved nature and green spaces. As a child she spent her summers surrounded by the lush mountain forests, playing with her siblings at their summer home. When, in high school, it came time to decide on a career, Gogibedashvili had originally selected landscape design. But the hike through Borjomi changed her mind.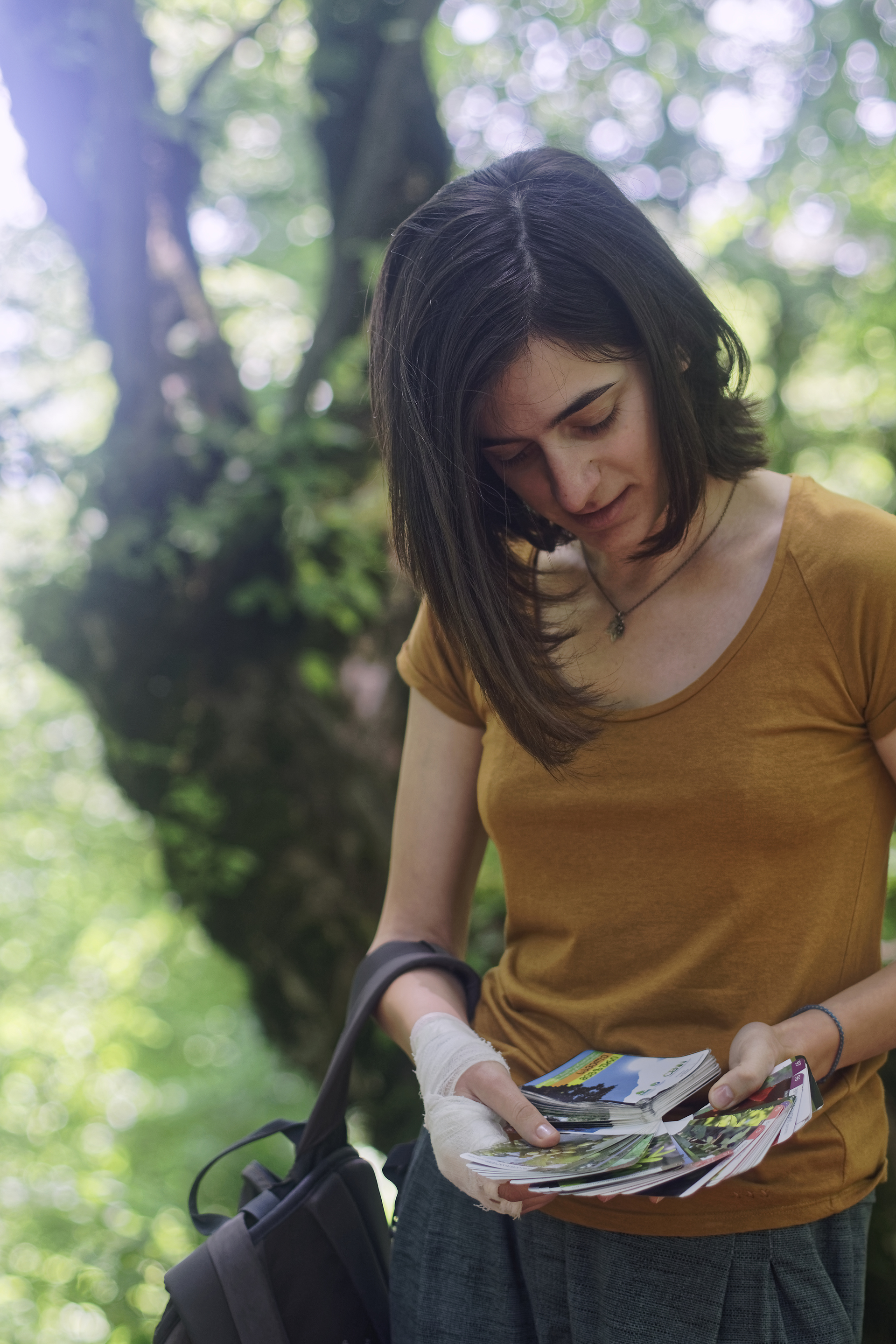 Gogibedashvili credits a hike through Borjomi-Karaguali National park as her inspiration to become a forester. Photo by Inge Snip / WRI.
"When I went to the Borjomi forest at the end of my second year, I knew immediately I had to continue with forestry," Gogibedashvili says.
To her friends and family, it was an unusual choice and most still don't fully understand what her work entails. Her mother tells those who ask that she studied biology, and her friends think she spends her days chopping trees down.
In reality, forestry in the country of Georgia is about unraveling a complex natural and political history. Located on the south slopes of the Caucasus mountain range, Georgia is home to one of the oldest forests in Europe, and understanding exactly where they are located, what kind of animal and plant species they hold and what soil types are present is crucial to their conservation.
When Georgia was part of the Soviet Union, mapping these forests was a priority. However, the maps were created with a specific focus on the value of trees for timber, rather than conservation. Because the largest parts of Georgia's forests grow on slopes too steep for logging, maps available from that time are either incomplete or inaccurate.
For Gogibedashvili, this means that her day to day work often involves trying to find the right map — which could be in an archive across town— calling foresters in that area, contacting universities and other forestry experts and sourcing any kind of information available. After all that she still might not be certain if all the pieces of the puzzle provide an accurate account of the information she needs.
Georgia joined the Bern Convention on the Conservation of European Wildlife and Natural Habitats in 2009. The convention is a binding international legal agreement to protect the natural heritage of Europe. As part of this convention, countries are asked to map out Areas of Special Conservation Interest — small vulnerable areas with high biodiversity. These areas form the Emerald Network, a web of protected habitats in which forests play a key role.
NACRES was tasked with creating Georgia's contribution to the Emerald Network. Deciding that a fresh set of eyes was required to innovate their approach, NACRES appointed Gogibedashvili to the project.  
Through the Emerald Network, Gogibedashvili worked with experts and stakeholders from Ilia State University, to the National Forest Agency, to the Ministry of Environmental Protection and Agriculture, to the foresters managing forests across the country. As she dealt with each group, Gogibedashvili had to push for using new methods with people who had become accustomed to the way things had been done for decades. Being only 23 years old and a woman hasn't made Gogibedashvili's journey in forestry an easy one. Traditionally Georgia has been a patriarchal society, especially in a field like forestry where mostly men are employed. She discovered she had missed out on several interesting projects because the foresters didn't think she could handle the tasks, and she has been barred from staying overnight in the field tent on occasion.
"But when they get to know me," Gogibedeshvili says. "They understand that I can do the same, if not more."
Despite the challenges, Gogibedashvili has persevered, and her drive to innovate led her to integrate the forest monitoring platform Global Forest Watch (GFW) into her work. Funded by the Global Environmental Facility, GFW collaborated with the Georgian Ministry of Environment to create the Georgian Forest and Land Use Atlas. This Atlas combines GFW's global satellite data on tree cover loss with Georgia's national forest data— allowing users to overlay deforestation and fire alerts, key biodiversity areas, land use data and forest hazard information.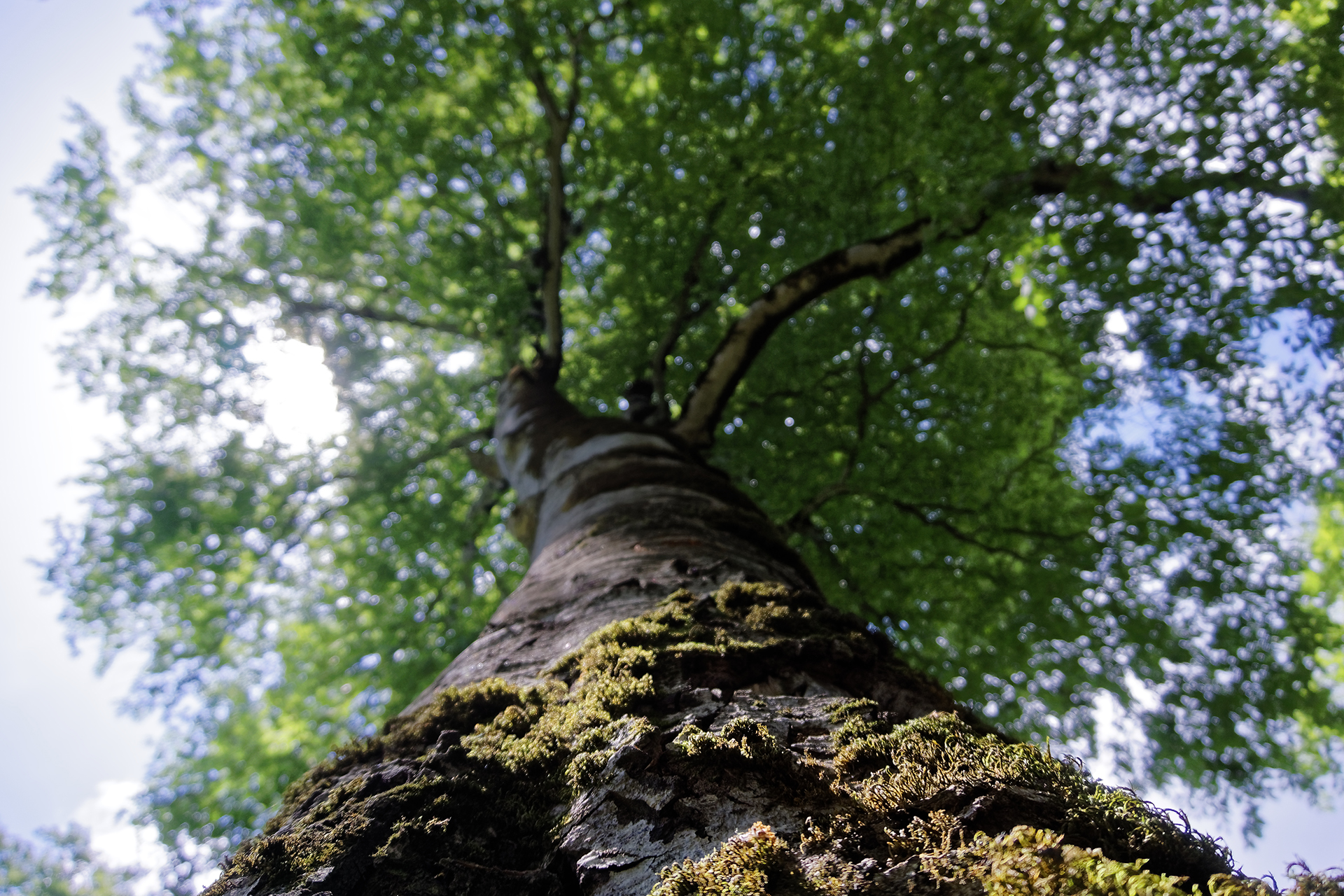 Tbilisi National Forest is just one of the forests that Gogibedashvili works in as a part of Georgia's Emerald Network. Photo by Inge Snip / WRI.
The improved accuracy of maps and data have revolutionized forestry work for Gogibedashvili and her team by providing one reliable source of forest information. Adopting the Forest Atlas allowed NACRES to determine exact locations of various forest types across the country, even leading to the discovery of four previously unknown forest habitats.
"We found four forest types that are not part of the EUNIS habitat classification system, there was no data about them before," Gogibedashvili says passionately— EUNIS is Europe's comprehensive habitat identification system. She adds that they even discovered a rare yew forest stand in Racha, a region in the north of the country. "We only thought we had this kind of pure forest stand in the east of Georgia, in the Batsara state reserve, but through the new tools we found another one."
Now Georgia's forests have been mapped, showing a detailed picture of its vulnerable areas from a biodiversity point of view. And as a result, the government is capable of better planning infrastructure and construction development so as not to disturb these areas.
But that doesn't mean Gogibedashvili's work is over. She is determined to continue working to modernize the forestry field using the Forest Atlas and Global Forest Watch. "Global Forest Watch helped our project move forward, it saved us a tremendous amount of time and human resources, as we could easily find the borders of forests and plan our mapping expeditions accordingly," Gogibedashvili says, adding that she not only plans on using the tools for future projects, but that she's also been actively and enthusiastically spreading the word within the forestry community in the region. "Everyone should know about it."
---
BANNER PHOTO: Gogibedashvili in Tbilisi National Forest. Inge Snip/WRI.
---