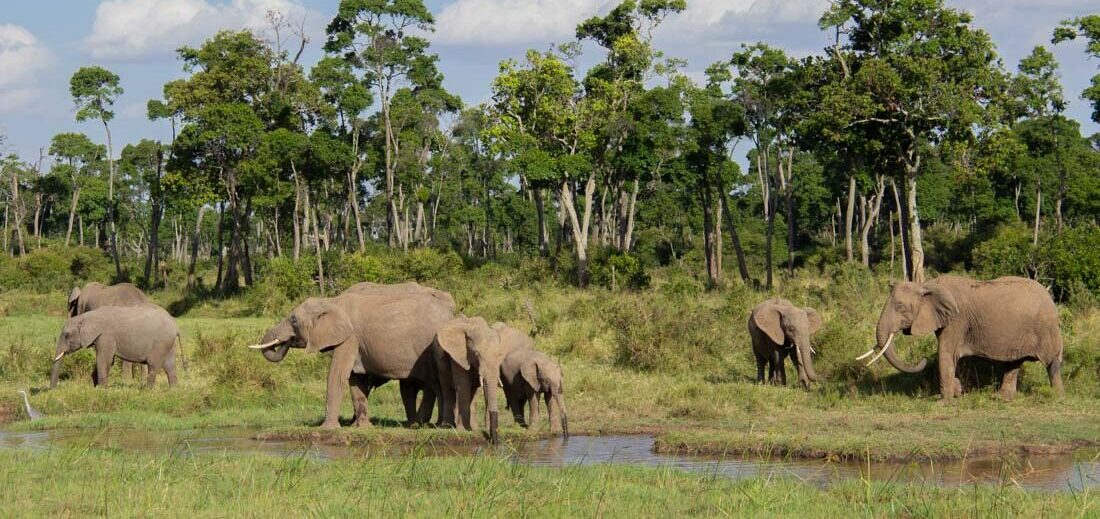 African savannah elephants in the Maasai Mara. Credit: Subi Sridharan Photography
Protecting Critical Forest Habitats in the Maasai Mara with Mara Elephant Project
Kenya is known for its incredible ecosystem biodiversity, including lowland and montane forests, savannah and scrubland. Among them is the Greater Mara Ecosystem, world famous for its wildlife, with populations of lions, wildebeest, gazelles, cheetahs and African savannah elephants, the largest land mammal on Earth. The Maasai Mara National Reserve, which covers 1,510 square kilometers in southern Kenya, and its surrounding area is home to an estimated 2,600 elephants, which use Kenya's forest habitats for shelter, food and water. 
Three forests play an important role in the Greater Mara: Mau, Loita and Nyakweri. Often referred to as "water towers" because of their deep importance to water security, these forests are a main water source for 12 rivers including the Mara River, a vital source for life in the Maasai Mara National Reserve. For communities in this area, the forests provide water, food and traditional medicine. For the wildlife, the forests offer a refuge during the dry season.
Mara Elephant Project, a local organization, is helping alongside partners the Wildlife Research and Training Institute, Kenya Forest Service and Kenya Wildlife Service to protect these critical forests aided by data from Global Forest Watch.
Using GFW data to help protect critical forest habitats
Since 2001, the natural forest cover of one of the critical forests has shrunk by 60% due to illegal logging and encroachment.

Mara Elephant Project (MEP) is a local organization protecting wildlife, communities and habitats in the Maasai Mara. MEP works to protect elephants and their habitats in the Mau (258,000 ha), Loita (41,000 ha) and Nyakweri (8,000 ha) forests, which together support a population of nearly 1,000 elephants.
Due to the vast size and impenetrable thickness of these forests, monitoring for deforestation and loss can often be a challenge. Satellite data can help monitor large areas that would otherwise be impossible to patrol on foot.
To facilitate this, MEP uses EarthRanger, a software that collects, integrates and displays remote sensing data along with tracking and field reports into one unified platform. Global Forest Watch (GFW) has partnered with EarthRanger to provide satellite data, including GLAD deforestation alerts and VIIRs fire alerts, which are crucial for MEP and partner organizations to monitor these forests.
"The use of satellite imagery through GLAD alerts has enhanced the way vast areas are monitored," said EarthRanger's Director Jes Lefcourt. "This empowers conservationists to be aware of deforestation in remote places and to deal with previously impossible challenges of scale."
"Satellite-based alerts really help us understand what's happening in places that are remote and difficult for our rangers to reach," said Dr. Jake Wall, MEP's Director of Research and Conservation.
The MEP team of Maasai rangers and researchers use GLAD and fire alerts, along with aerial monitoring, to detect illegal logging and deploy rangers on patrol to investigate areas of the Greater Mara that are vulnerable to illegal habitat destruction.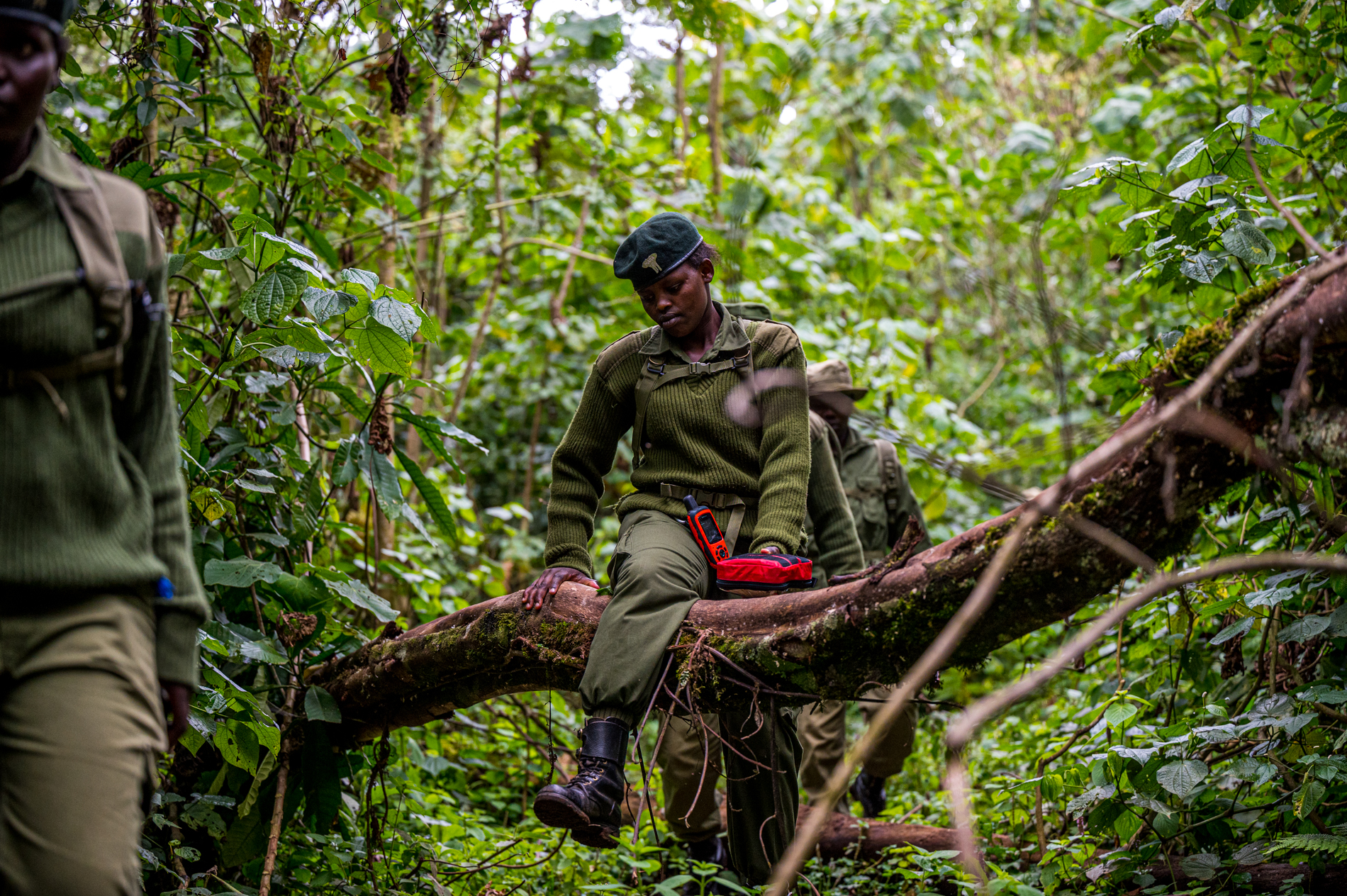 MEP supports regular patrols of these forested areas alongside government partners to abate and halt destructive activities.
"We've seen an increase annually in arrests and seizures related to habitat destruction," said MEP's CEO Marc Goss, who leads the deployment of patrol units.
Partnering to share data for decision making
By using satellite data available from GFW, MEP has been able to react more quickly than ever and is working on developing more efficient ways to bring this data to government agencies who can use it to influence their policy and decision making. MEP is now in the process of creating an automated system to share data with local government, and along with partners across the Mara, MEP is helping to develop a monitoring framework that would include statistics on forest cover and fires derived from satellite data as key indicators.
"The automated system MEP has developed is called Ecoscope," explained Dr. Wall. "We can cut the time out of generating key conservation outputs through automation using this software and visualize those outputs in an efficient way. This saves us both time and resources and makes the data far more accessible."
Working with local communities to prevent forest loss
Land tenure in these areas has often been unclear and communities' role in protecting these forests is critical. MEP employs rangers recruited from local communities as a pragmatic strategy to conserve these areas. Six ranger units comprised of men and women recruited from the bordering community and trained by MEP are deployed to protect the forest from loggers, charcoal makers and poachers.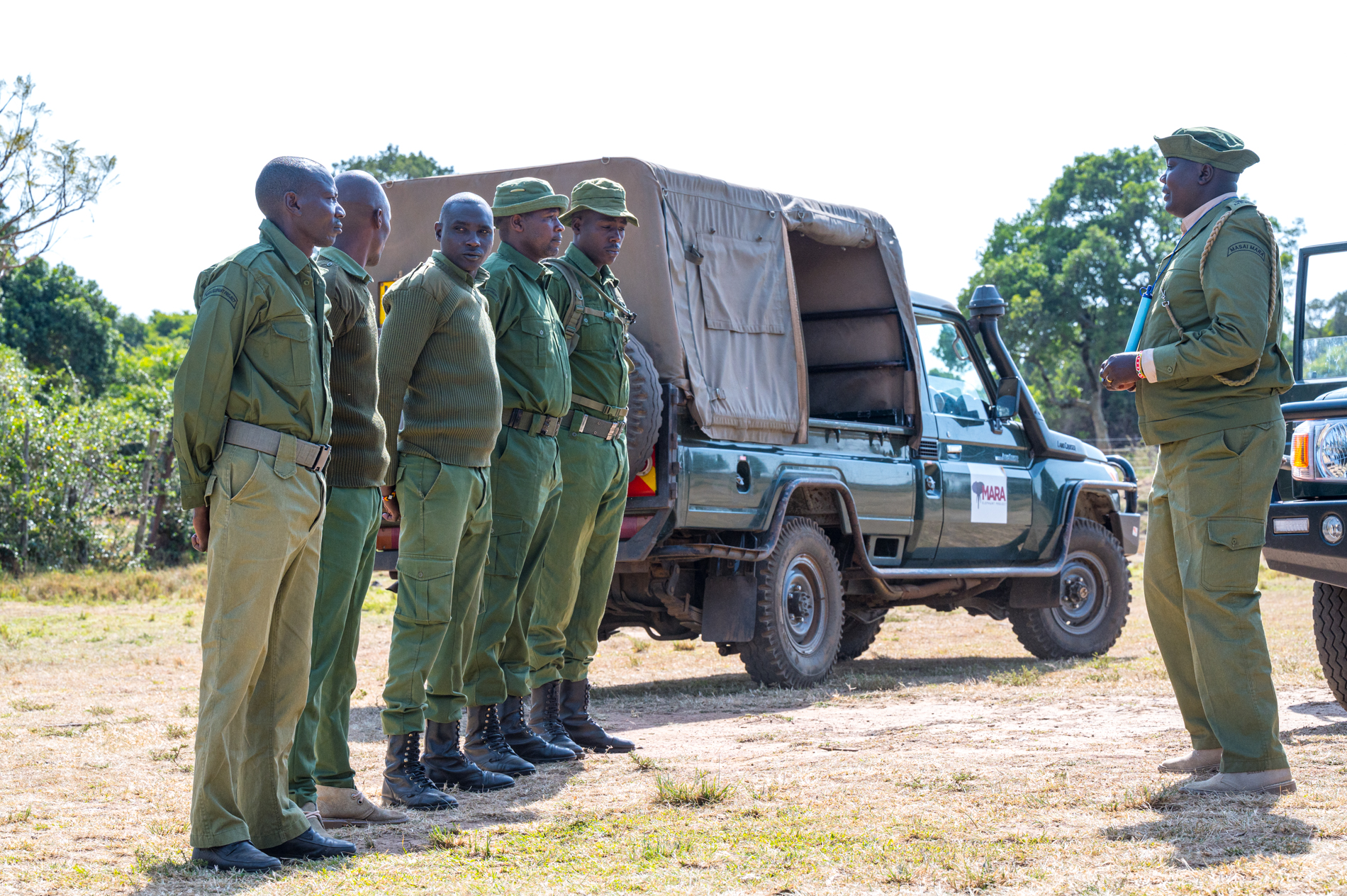 Whenever it can, MEP relies on the knowledge and traditions of local communities to protect forests. The Loita Forest, for example, is managed by the local Maasai community who live there and value its traditional importance. As a result, only a 3% forest loss has been recorded in this forest within the last 20 years.
MEP's Project Conservation Manager, Wilson Sairowua, works closely with local communities like Loita and emphasized the important role they play in forest protection, explaining "[t]he Loita people are a special lot since they have been protecting the forest using the Laibon [Maasai healer] and their traditional spiritual leaders. They consider the forest to be an important source of food and medicine, therefore it is forbidden by culture to cut trees." 
While protecting forests can be challenging, as access to data improves, so does response time and impact. Using near-real-time satellite data, MEP is able to work with community and government partners to monitor and understand changes in forests, and with partners, respond to them more efficiently. As long as threats exist to these forest ecosystems that communities and wildlife critically depend on, MEP will use data, build partnerships and work with communities to protect them.
 "The better we can monitor forests," said Dr. Wall, "the better we can help protect them."